Fuze training, processes and celebrant resources have been developed from over 10 years of research and conducting thousands of ceremonies. We are offering a well proven, complete package, with instant market credibility. The best part is that you can leverage your experience, bringing your own... Read More
Fuze training, processes and celebrant resources have been developed from over 10 years of research and conducting thousands of ceremonies. We are offering a well proven, complete package, with instant market credibility. The best part is that you can leverage your experience, bringing your own flair, creativity and cultural experience to the business to achieve a fast return on investment and time. Fuze Ceremonies offer you the opportunity to own and operate your own business in this highly lucrative industry. Read Less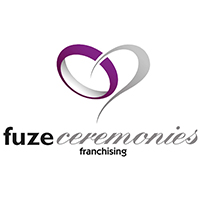 Own a highly successful Ceremonies business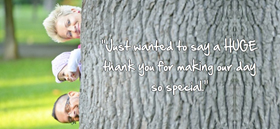 England, Wales, Northern Ireland and Republic of Ireland Territories available
High Margins – Low Overheads
Comprehensive Training
Systems, Processes & Marketing Supplied
Multiple Income Streams
Fuze Ceremonies are a market leading ceremonies organisation having developed lifelong relationships with their customers and offer ceremonies which celebrate and commemorate all of life's key milestones. We conduct a range of ceremonies offering human kindness and practical support to help plan and deliver meaningful ceremonies that reflect our customer's personalities.
Established in 2012, our market leading Celebrant business is highly experienced and offers you a professional training programme, comprehensive library, business processes and marketing materials. Our excellent reputation and highly-rated ceremonies are unrivalled and will give you brand credibility, prestige and trust in your community.
The Opportunity
You can own your own ceremony business using the exclusive Fuze ™ resources. You will receive full training and ongoing support and will have access to the comprehensive Fuze ™ celebrant library as well as a comprehensive business tools and processes.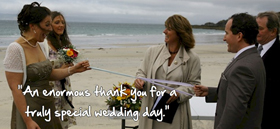 Fuze Ceremonies currently offer the following:
Wedding Ceremonies (non- legal humanist, civil)
Naming Ceremonies
Renewal of Vows
Affirmation Ceremonies
Same Sex wedding Ceremonies
Public Speaking
Funeral Ceremonies (civil or humanist)
Homecoming Ceremonies
Fuze™ training, processes and celebrant resources have been developed from over 10 years of research and conducting thousands of ceremonies. We are offering a well-proven, complete package, with instant market credibility. The best part is that you can leverage your experience, bringing your own flair, creativity and cultural experience to the business to achieve a fast return on investment and time. Fuze Ceremonies offer you the opportunity to own and operate your own business in this highly lucrative industry.
The benefits
partnership with a ground-breaking ceremonies organisation
comprehensive training in naming days, marriages, funerals, public speaking, speechwriting and homecoming ceremonies
multiple revenue opportunities
website, CRM support plus all marketing and sales resources
control your own time and income, with a high-margin business
Is This Right for You?
Our existing team of 15 celebrants have come from a cross section of society, from retired professionals, to those embarking on their career, this role appeals to young and old.
It gives you the opportunity to operate on a basis that suits your lifestyle and appeals to those who want to help people celebrate key milestones in their lives with the comfort of knowing that they can develop their own business within an established and proven structure.
We are searching for self-motivated individuals who want to own and operate a ceremony and public speaking business in partnership with the UK's only ceremony business.
If you are a creative, passionate and empathetic person and you want to build a solid financial future, then take the next step and find out more about this excellent opportunity.
This business model provides the successful applicant with an outstanding opportunity and a highly personally-fulfilling and financially rewarding career.