Our package has been carefully put together in order to equip franchisees with just about everything needed to set up and run a successful and profitable care agency under our highly successful, recognised and trusted brand name.
Our package has been carefully put together in order to equip franchisees with just about everything needed to set up and run a successful and profitable care agency under our highly successful, recognised and trusted brand name. Read Less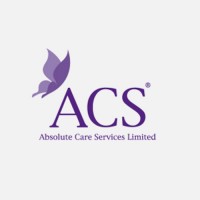 The ACS Franchise Opportunity
About Us & Why We Decided To Franchise Our Successful Business Model
Absolute Care Services was formed in 2002 by Della Smith, who frustrated with the reliability and quality of care provider to her daughter, decided to set up her own domiciliary care agency in Surrey. Della rolled her sleeves up and set out to improve the quality of care being offered to both commissioned council clients and private self-funding clients. This was achieved by learning about the standards and regulations surrounding care and then exceeding them by installing superior measures, processes and procedures into everyday practice whilst embracing technology in the process. This allowed Della and her growing team, which now included her son and company director Richard Smith, to manage and deliver a very high and consistent level of care to clients whilst helping to safeguard many vulnerable adults in the process.
Della's 'customer first' approach and 'passion for care' proved hugely popular with clients and commissioning agents alike and set the foundations to build a thriving care business on. In March 2016 Absolute Care Services consisted of 8 individual sites in Surrey and Greater London and employees hundreds of people in the region all committed to providing the very highest level of care and support to clients in their homes whilst maintaining best practice within the home care industry, something that many providers fail to get right on a consistent and reliable basis.
Della's belief is that all people - no matter their financial situation, race, creed or sexuality – deserve access to a high level of care and support. With this in mind, Della decided to franchise the business in 2014 in order to meet her vision of providing care to as many people as possible across the country. November 2015 saw the launch of our first franchisee, a brother and sister team from Havering in Greater London. Franchisees will need to share our beliefs and customer first ethos, but by putting these things first and following our tried and tested business model, franchisees can set up and run their own highly rewarding and gratifying care agency in their area with our full support and commitment to help them operate legally, efficiently and profitably.
Our Franchise Package
Our package has been carefully put together in order to equip franchisees with just about everything needed to set up and run a successful and profitable care agency under our highly successful, recognised and trusted brand name.
A 5-year license agreement to use the Absolute Care Services brand name and trade marks
Your own dedicated and protected geographic territory with excellent earning potential
2 week's induction training and on-going support
Registration fee to incorporate your company with Companies House
Operations manual to help you set up and run an efficient business
Comprehensive document management system containing policies, procedures & regulations
12 month's license to industry leading business management system
12 month's registration with the UK Home Care Association
12 month's registration with the Care Quality Commission
An office computer with Microsoft Office pre-installed and large HD screen
Microsoft Outlook and hosted email address
Electrical equipment for your office including phones, printer, scanner & photocopier machine
Office stationery including business cards, paper, folders, handbooks, pens
Professional uniforms, name badges, aprons, gloves, shoe covers and face masks
Recruitment advice, job descriptions and advert templates to help you recruit staff
Marketing flyers to help you promote your business and generate leads
Dedicated profile page on the ACS website
Franchisees may need some additional things depending on the size of the operation they plan to run and how many staff they plan to take on, but these things can be discussed with us at the interview stage.
Earning Potential
The UK's growing and aging population offers candidates an opportunity to tap into a unique market that offers guaranteed growth and sustainability. The earning potential of our exciting franchise opportunity is only limited to franchisees personal motivations and financial resources.
Franchisees can expect to turnover a minimum of £300,000 in their first year with £500,000+ being achievable for more highly motivated franchisees. The figures supplied below are not financial projections; they are what the franchisor, Della Smith, actually achieved with 1 care agency in her first 5 years of trading.
Franchisees will benefit from our comprehensive document management system, industry leading business management system and expert advice and support meaning that they don't have to learn from their own mistakes, they can learn from ours and in return expect a smooth business set up and accelerated business growth by following our paths to success.
| | 2004 | 2005 | 2006 | 2007 | 2008 |
| --- | --- | --- | --- | --- | --- |
| Turnover | 310,104 | 468,391 | 646,855 | 794,939 | 884,493 |
| Cost of Sales | 8,261 | 7,038 | 5,648 | 1,514 | 0 |
| MSF FEE @ 6% + VAT | 22,327 | 33,724 | 46,574 | 57,236 | 63,683 |
| Wage Costs | 197,816 | 290,403 | 343,412 | 401,510 | 459,937 |
| Gross Profit | 81,700 | 137,226 | 251,221 | 334,679 | 360,873 |
| Gross Profit Margin | 26% | 29% | 39% | 42% | 41% |
Franchise Costs
Our franchise fee is just £30,000 plus 20% VAT (total payable £36,000) and therefore offers an outstanding return on investment with franchisees realistically able to get their money back, break even and make profit within their first year of trading, although this is dependent on franchisees motivations, skills and territory.
Franchisees will need an office to run the business from and will need to either take on the key manager role themselves or employ someone to oversee the day-to-day running of the business. The latter option would allow franchisees to run the business as a management franchise and with 100% profit margins achievable this makes our franchise an excellent investment opportunity. Both options will require the recruitment of office staff and front line staff as the business grows and to ensure clients receive a high and consistent level of care i.e. support workers are not over stretched.
The total investment level of our franchise opportunity is therefore £50,000-£60,000 minimum to see franchisees through the first few critical months, but once up and running there is no reason why franchisees can't get this investment back within their first year.
We have an excellent relationship with the high street banks, who are very supportive of our tried and tested business model, and can help candidates get finance (if required) by supplying a comprehensive business plan and introducing them to our banking partners to improve their chances of getting any finance required.