Power up your career as an Accentia franchise consultant!
Power up your career as an Accentia franchise consultant! Read Less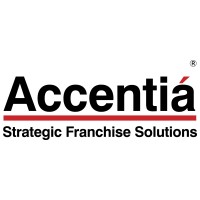 Accentia Franchise Consultants Franchise Testimonials
Below is a selection of testimonials from people that operate the Accentia Franchise Consultants Franchise or have used the Accentia Franchise Consultants business services in the past.
I have worked with Paul and his team now for around 9 months and have been very impressed with his, and their, attention to detail and willingness to "go the extra mile" for clients. Nothing is too much trouble and he really took away a lot of the stress of going down the franchisor route having never, in a long and varied business life, done anything like this before. Highly recommended, Paul knows his stuff!
I guess we have the typical franchise story, we opened a local shop selling our chocolate brownies, in the first year the shop did incredibly well so we planned to open another. Luckily before we signed on the dotted line for our second site we met Paul from Accentiá. He explained how franchising might be the better option, 'invest in me' he said 'not a new shop and I'll show you how the world of franchising could work for Love Brownies!' Sceptical, we decided to do our own research into franchising as , like most, we didn't really understand the concept past McDonalds or Subway. It was soon clear that Paul was right and that our business was perfect for the franchise market so we went with the Accentiá proposal and invested our money into Paul. The rest is history, multiple shops later, Accentiá franchise consultants have genuinely opened our eyes to what can be achieved and Paul and his team have been integral. They are part of our family and we speak every day. They are a genuinely passionate and transparent organisation that given the opportunity can make dreams come true.
Paul came on board with Mumbler Ltd in early 2016 and succeeded in helping us transform a small local business, into something that was capable of being franchised nationwide. Paul is extremely experienced and was generous with his knowledge. All of the new Mumbler franchisees, without exception, spoke very highly of him and the professional manner in which he conducts business.
When Paul and I met the synergy was brilliant. We had the same opinions on franchising, similar experiences and I knew I'd found the right person. There is a great team at the head office to follow up on the leads and my job is to interview business owners who want to franchise their business and explain how we can help them and also interview prospective franchisees for our clients, two things I love doing. Accentia is the perfect franchise for me.