Alchemy VA are an award-winning family run Virtual Assistant business – as featured on the BBC!
Alchemy VA are an award-winning family run Virtual Assistant business – as featured on the BBC! Read Less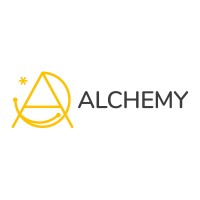 Alchemy Virtual Assistance are the award-winning family run Virtual Assistant company – as seen in the Times and on the BBC! We're proud members of and 'highly commended' by the Approved Franchise Association.
You're a talented assistant and you're feeling the increasing pull towards becoming virtual...
You need flexibility from your work, you seek freedom from your desk job and you crave the real fulfilment and impact that comes from running your own business. But, you're not sure if you have the confidence, skills or knowledge to go it alone.
Well, you don't have to! Read on to start to discover how the Alchemy Virtual Assistant family can help, guide and empower you on your journey to happy and fulfilled Virtual Assistant business owner…
What's our story?
After the birth of her son, Suzy Sanders made the decision to leave her corporate job as an executive assistant at a global recruitment firm and embark on a journey – to build her own successful business from scratch, with no external investment.
Alchemy Virtual Assistance was born from a (then) makeshift home office in 2016, with the purpose of providing remote administration, practical marketing and flexible PA support to independent business owners, entrepreneurs and sole traders. Suzy's husband joined as her business partner two years later.
With her strong core values - integrity, honesty, family and adventure - at the heart of all business activities, Suzy has since achieved great business success, fostering strong connections and meaningful relationships with the right people to make the most impact.
Today, as the demand for remote admin and virtual business support soars on a global scale, Alchemy VA's loyal client-base is thriving at record levels. The company's reputation is skyrocketing, and a rapidly growing team of Alchemy VA Franchise Hub Managers – carefully selected individuals with the same commitment, skills, mindset, personal objectives and values – are building their own Virtual Assistant enterprises under the award-winning and trusted brand.
"Alchemy is an AMAZING business!
What Suzy and Paul have built is a proven, profitable and scalable business model.
I have achieved in one year what I set out to achieve in three!"
What makes Alchemy VA different?
We go into this much deeper in our Virtual Assistant franchise information pack. To give you a little insight now, here are the six elements we live and work by that make our Virtual Assistant business unique.
Our...
strong ethos, vision & values
commitment to lifelong learning
wisdom, experience, natural curiosity and understanding
investment and the continued evolution of our recognised and trusted brand
we're a true family run business & proud to not be an agency
the wholehearted and holistic way our business is centred around people
What's your story?
We've explained a little bit about us and we would love to get to know you a bit better.
It would be helpful to have a read of our Virtual Assistant Franchise Information Pack. This answers a lot of the common questions that we're asked, as well as some more meaningful insights into what the Alchemy VA family have achieved individually and collectively.