Offer a fantastic life-improving service as an aspiration franchisee, providing guaranteed non-surgical hair loss solutions tailored to the client's requirements.
Offer a fantastic life-improving service as an aspiration franchisee, providing guaranteed non-surgical hair loss solutions tailored to the client's requirements. Read Less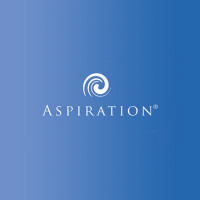 Provide A Fantastic Life Improving Service As An Aspiration Franchisee.
Aspiration Provides Hair Loss Solutions Each Tailored To The Clients Requirements
Non-Surgical Hair replacement (our Core Business)
The traditional wig and toupee market has been replaced with our innovative, industry-changing, undetectable hair systems. ASPIRATION hair systems are the world's premiere, and are a change-agent development for the industry.
Using the latest technology, they offer a product that near-perfectly replicates real human hair. Amazingly, the person can comb/style their hair any way they desire, instantly, at any time—as often as they like.
Requiring little maintenance, and being semi-permanently attached for periods of up to 4 weeks, clients are able to sleep, swim, run, and shower while wearing their Aspiration hair system. A life-changing advancement and solution to hair loss.
Hair Replacement provides a constant supply of repeat business as the clients need regular in salon maintenance visits for rebonds and hair cuts as well as repair or replacement of the original hair system purchased.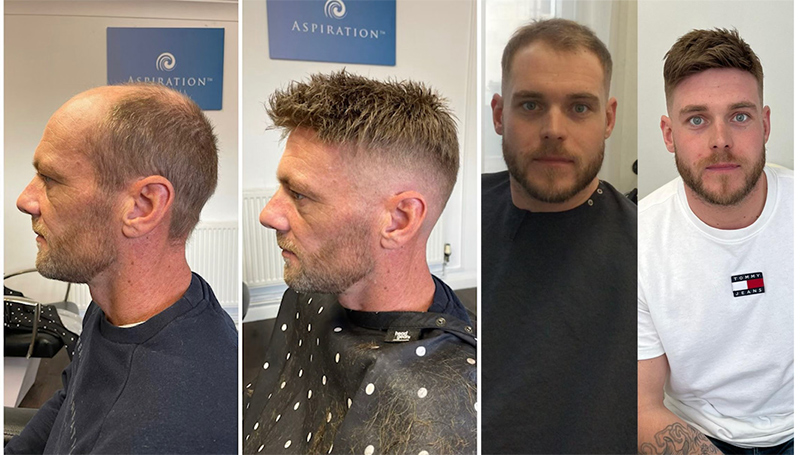 A rebond or Regroom usually take approx. 1 hr in the salon at a rate of £65 per hour.
An Aspiration gents hair system retails between £600 - £1000 depending on type and size required.
Clients will need to replace their hair systems on a regular basis.
A well cared for customer really can be a client for life.
Hair Therapy products (Hair Loss Prevention and Improvement) include low-level laser light therapy, nutritionals, shampoos, and other medically-approved products (branded as Official ASPIRATION Products). Hair Loss prevention methods are used to attract sufferers at the early stages. ASPIRATION believes its product offerings in this category are state-of-the-art, and is constantly searching to add to its formidable portfolio from around the globe.
Constant Innovation… Always Working Towards the Next-Level.
Aspiration is about relentless Innovation. From hair replacement and hair improvement to branded beauty products & services. Each of our product and service offerings adds synergy to a focused Aspiration range within a multi-billion pound UK and global industry. The fundamentals of the Aspiration Brand and company are: an industry-leading brand, products and services from expert management and staff—offering a world calibre service, expertise, and experience that is consistent wherever you go..
As an Aspiration Franchise you would receive full training in the above along with support from a team with over 50 years combined experience in the business.
Access to our full range of world leading products
Promotion via one of the UK's leading hair replacement websites
Benefit from being associated with one of the most trusted brands in the business
Achieve fantastic earning potential that grows year on year.
"An ASPIRATION franchise is far more than just a business- it is a way to fundamentally improve and Change people's lives, be creative, work in a fashion-based industry and be part of a successful, High-Profile brand that is growing daily…"
Franchisees would be required to sign and follow the guide lines within the Aspiration Franchise contract.
Financial considerations
An initial franchise fee of £12,000 would be payable to enable a territory licence to be granted this would include all training
A monthly royalty fee of 10% of gross turnover from all hair loss business (not current hair salon business if any)
A monthly advertising levy of minimum £500 paid to optimize website in territory area plus cover extra agreed Google ad spend.