Since 2015, BabyBallers has became a proven profitable franchise model and has over 50 clubs operating within the south of the UK and clubs now operating in Belgium. Gaining recognition on national television, endorsements from ex-professional footballers and celebrities alike. We are in the... Read More
Since 2015, BabyBallers has became a proven profitable franchise model and has over 50 clubs operating within the south of the UK and clubs now operating in Belgium. Gaining recognition on national television, endorsements from ex-professional footballers and celebrities alike. We are in the perfect place to allow you to build your own profitable BabyBallers franchise so we look forward to you reading more information and getting in touch. Read Less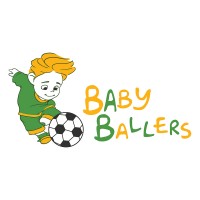 BabyBallers Franchise Testimonials
Below is a selection of testimonials from people that operate the BabyBallers Franchise or have used the BabyBallers business services in the past.
I've been a franchisee now for just over 2 years, initially I got involved because I had savings and saw it as an opportunity to put them into something which would be more profitable than sitting in a savings account.

I quickly grew to love my little business and decided to take it on full time, it was the best decision I could of made. I'm now my own boss but also have the support of head office if I need any help or have queries, it's a win win. I love meeting my new children and parents but also love seeing my regulars each week, the business to me is so rewarding and has so much to offer.

If you have money to use, are looking for a sideline business or even a full time business I'd definitely recommend babyballers as a franchise to get involved with.

For me it's given me more time that I wouldn't of got in an office job and allowed me to focus on something I am passionate about.