With little or no experience in photography, our dedicated franchise support team can help you achieve your dream of opening your own successful full-time photography business. Our training can get you up and running in 2-3 months and our proven marketing system will have your studio booked from... Read More
With little or no experience in photography, our dedicated franchise support team can help you achieve your dream of opening your own successful full-time photography business. Our training can get you up and running in 2-3 months and our proven marketing system will have your studio booked from day one. Read Less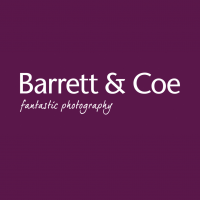 Barrett & Coe Franchise Testimonials
Below is a selection of testimonials from people that operate the Barrett & Coe Franchise or have used the Barrett & Coe business services in the past.
I'm in control of my own destiny, with support from Barrett & Coe and other franchisees.
I'm doing something I really enjoy. It genuinely doesn't feel like work!
Every day is different, and I love capturing the expressions of my clients.
It's the best job in the world when clients love your work and buy it!