A professional beer line cleaning business saving on labour and waste and much more!
A professional beer line cleaning business saving on labour and waste and much more! Read Less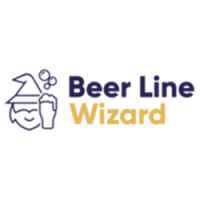 Beer Line Wizard – Where it all began
Beer Line Wizard was established in 2016 by hospitality specialist, David Arnold. Back then, David already had an impressive 35 years of valuable industry experience under his belt – managing hotels and bars, as well as running his own inn plus a stock-taking business – all of which gave him extensive understanding of the sector and a unique insight into how it could be improved.
His lightbulb moment came when analysing the records of his hospitality stock-taking business. By elongating the period between line cleaning, his clients could significantly reduce their wastage and therefore make considerable monetary savings. What followed were years of research and development, assessing the most advanced technology on the market to bring his vision of four-weekly automated beer line cleaning to life.
Today, David heads up Beer Line Wizard with the help of Operations Director, Louis Arnold, and a dedicated team of experts. Together they service a wide range of clients including rugby clubs, award-winning bars, restaurants, and luxury hotels, and they support a host of successful franchisees in Edinburgh, Glasgow, and the Scottish Borders.
The figures speak for themselves – by switching to four-weekly beer line cleaning, Beer Line Wizard can save customers an impressive 75% in reduced wastage. Understandably demand is high. So Beer Line Wizard is now proudly expanding and offering a variety of exciting new franchise opportunities in several locations across the UK.

Want to be part of the magic of Beer Line Wizard?
The benefits of becoming a Beer Line Wizard franchisee
Ever considered starting your own business? Love the idea of being your own boss and reaping the financial rewards but you're too wary of potential risks to make the leap? Taking on a franchise within a proven operation reduces those risks substantially. By joining Beer Line Wizard, you can reduce them even more.
Track record of success: Our tried and tested business approach is a success and we have the results to prove it.


Strong brand: We've spent several years building brand awareness and securing trust in the Beer Line Wizard name.


Training programme: Our in-depth training programme will equip you with all the knowledge and skills needed to run the business.


Ongoing operational support: We have staff dedicated to providing ongoing assistance to all franchisees.
Marketing assistance: We'll provide you with all the necessary tools and strategies for attracting and retaining customers.


Purchasing power: As a franchise, you can take advantage of the buying power of the entire system to negotiate prices for everything you need at significantly lower levels than you could achieve as an independent operator.


Risk avoidance: Follow our lead and avoid the risks associated with starting a brand-new business.
Business Support
Our customers choose Beer Line Wizard because they appreciate our personal service and our professionalism. And that's exactly what we offer our franchisees too. We're here for you every step of the way as you launch and build your business. We'll enable you to take a hands-on approach from day one, then we'll gradually step back and empower you take complete control as you grow in experience and confidence.
Comprehensive training: We provide a thorough training programme to arm you with all the tools and top tips to start your business.


Valuable resources: You will receive the Beer Line Wizard operations manual which contains all the vital information you will need to run your business. This step-by-step guide is written in a clear, easy-to-understand format so you have all the necessary facts and figures at your fingertips.


Support when you need it: Our team are contactable by phone or email anytime and are always happy to answer any queries.


Ongoing research: Our team are constantly researching the latest products and services and will keep you updated on industry developments.


A lasting business partnership: We aim to build a strong two-way working relationship with each and every franchisee.
The earnings potential
What you can earn from Beer Line Wizard Franchise is essentially up to you. Naturally, like much in life, you get out what you put in but you'll be surprised at how the numbers can stack up.
It is important to emphasise that the above figures are projections provided for the purpose of illustration and are not intended to be a statement, representation, warranty or guarantee of individual franchisee earnings. Prior to entering into the franchise, it is essential that you are comfortable with the investment you intend to make in terms of both time and money.
Satisfied customers
Currie Chieftains RFC have been using Beer Line Wizard for over two years. Not only are Beer Line Wizard saving us money on wastage, but our quality of draught beer has increased too.
Donna Collins - Currie Rugby Football Club
Excellent service provided! Always on time and a professional job done. Not only does this save our club money on cleaning, but our members all comment on the improved taste of the beers and lagers too.
Malcolm Maiden - Corstorphine Cougars RFC
Beer Line Wizard clean our lines at The Raging Bull in Edinburgh and I'd highly recommend them! They always goes out of their way for us too whenever we have any other issues. Great service all round!
Mark Lambert - The Raging Bull Edinburgh
Think you've got what it takes?
There's no denying it – running your own business can be hard work. However, there is nothing quite like doing it for yourself, and the rewards of a Beer Line Wizard franchise will be visible from day one.

Each of our successful Beer Line Wizard franchisees share the following attributes:
Willingness to work hard because there is simply no substitute for hard work.
Determination to persevere because there will always be times when things don't go according to plan.
Drive to work for yourself and take proper control of your own destiny.
Passion to work with others who all share your commitment to the highest standards.