Looking for a modern bin cleaning franchise? Start a journey with us today for just £19,999 in a business that cares about your success and with a state of the art business model and packages with a Fixed Fee.
Looking for a modern bin cleaning franchise? Start a journey with us today for just £19,999 in a business that cares about your success and with a state of the art business model and packages with a Fixed Fee. Read Less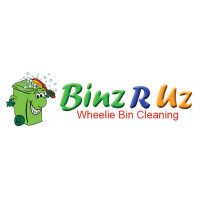 Join our growing nationwide franchise network today
Looking for a new exciting way to earn a superb financial reward every single month? Well, Binzruz Wheelie Bin Cleaning could be exactly that. New from 2021 we pride ourselves in a modern, sleek answer to wheelie bin cleaning.
Since 2013 Binzruz Limited have cleaned Hundreds of thousands of both domestic & Commercial bins whilst providing the industry with sleek, modern and efficient machinery since 2018. With the bin cleaning industry on the rise and the demand for better hygiene more recognised than ever post covid-19, there's been no better time to invest in a business with a proven business model and track record of success.

Why Binzruz Wheelie bin cleaning?
Our business model cant be confused with any other franchise within the same industry
Using our Binzruz aquatek range we offer a fully eco-friendly alternative to bin cleaning. Our chosen method is the much-desired trailer-based system, in an eye-catching green showcasing the Binzruz brand. We believe it's a modern alternative, with a younger, fun, professional approach. Don't be confused by our younger fun way of doing things though as above everything we have over 20 years of experience in our management portfolio.
We want our franchisees to share the same desire to build a growing successful brand, recognised nationwide already thanks to the Binzruz Aquatek machines as well as Worldwide recognition with machines sold and interest generated in places such as Florida, the Caribbean, Sweden and Canada. If that's not enough, we offer 500 customers from day one canvassed by our in very own canvassing team and give full access to this team each year so you can expand at your pace! (Costs apply) Further, still unlike many others, our monthly Fee is fixed! So what you earn on top is yours! As well as a discount on the Aquatek range and so much more!
What can I expect to earn?
Please see the below chart (Bins cleaned per day/Price per clean/Daily earning/weekly/annually)
| Bins Cleaned Per Day | Price per clean | Daily earning | Weekly earning | Yearly earning |
| --- | --- | --- | --- | --- |
| 50 | £4 | £200 | £1,000 | £52,000 |
| 75 | £4 | £300 | £1,500 | £78,000 |
| 100 | £4 | £400 | £2,000 | £104,000 |
| 125 | £4 | £500 | £2,500 | £130,000 |
| 150 | £4 | £600 | £3,000 | £156,000 |
What should I expect from a Binzruz Franchise package?
Expect to make back your initial investment within 10 months
Expect to work in all weather, rain or shine 12 months of the year.
Work Monday to Friday (weekends if desired to increase income).
Manual labour, bin cleaning requires someone reasonably fit, there is a lot of walking some days.
Expect a healthy income (see chart).
Expect to see and be part of the Binzruz name as it soars to new heights as it does each year.
Expect to feel part of the brand, not just a number. Relationships with staff, customers and franchisees are and will always be our focus.
Expect to see potential to expand into other cleaning fields as we have.
Expect NO hidden costs and NO rise in percentages. What you earn on top of your fees belong to you, the incentive to grow is there for you.
What do I get with a Binzruz limited Franchise?
Binzruz Aquatek MK2 (capable of 2 x domestic bins or 1 x commercial bin at a time)
5000 'We cleaned your bin' cards
500 customers in a 20 mile radius of home/work address (one initial registered premises), canvassed by our canvassing team (£2,000pm income from the beginning)
10,000 Leaflets
Uniform – 5 x hoodies or sweatshirts, 5 x polo shirts, 3 x trousers, 1 x Rain Jacket, 1 x Winter coat, 1 x Workboots
Social media: (Maintained within monthly maintenance fee) Facebook page
Website designed and maintained by Binzruz Ltd (Website allows bookings, feedback, payments and more)
Freephone phone number (With optional extensions/divert) (Maintained within monthly maintenance fee)
1 x FREE service each year on your BinzRuz-Aquatek Machine
50% Off monthly fee in December only (No Fees payable until month 4)
2 Days of training Re Machine maintenance and operation and bin cleaning method training, software training, general Q&A support over the 2 days
Software (Maintained within monthly maintenance fee) – which offers customer database/Monthly reports of income/expenses etc
Decals fitted to your van (franchisee must have own white van to operate
15% off the Aquatek range for further machine purchases
£500 bonus for successfully referring additional franchises
£200 bonus for successfully recommending Binzruz Aquatek sale.
20 mile radius of home address to operate franchise (further radius available at cost)
24/7 Help & Support via Phone/Email
Full company set up & registration/fee paid at companies house as a limited company
Discount on marketing materials, other exterior cleaning products.
Entry to the NAWBW (National Association Of Wheeled Bin Washers) included in fees
All legal contract costs covered
Next Steps
If you share our vision for success and have a determination to succeed, we want to hear from you.
If you think you would be the perfect fit for a Binzruz Franchise, then fill in your details below, and we will send you more information.