My name is Rick Roberts I have worked in the motor trade from leaving school 25 years ago. I've worked in various rolls mainly the fast fit sector from servicing and repairing vehicles to Garage management. I also had 5 years' experience is a mobile tyre fitter in and around Greater Manchester. All... Read More
My name is Rick Roberts I have worked in the motor trade from leaving school 25 years ago. I've worked in various rolls mainly the fast fit sector from servicing and repairing vehicles to Garage management. I also had 5 years' experience is a mobile tyre fitter in and around Greater Manchester. All the knowledge and experience I picked up over the years both working on vehicles and customer service helped to start my own business. Read Less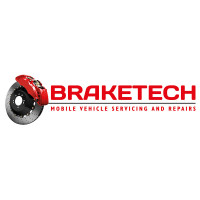 BrakeTech is a mobile mechanic service that brings automotive repairs to the customer.
We did our first job back in November 2014 in a small van and a few basic hand tools and through hard work and dedication, the business has grown year upon year. We have built up an excellent reputation and a large customer base within the last six years of being in business.
We specialise mainly in vehicle braking systems but we also cover other aspects of vehicle maintenance and repair like battery fitting, vehicle servicing, suspension repairs, MOT prep and presentation and most recently mobile tyre-fitting. We pride ourselves on excellent customer service and believe that's it's the most important aspect of our business.
BrakeTech are now expanding and we have a variety of new franchise opportunities right now in several locations.
If you want to join us as we continue our expansion across the UK, we would like to hear from you.