Brigade Guarding Limited (BGL) are delighted to offer our free, no start up cost, security services Franchise Opportunity.
Brigade Guarding Limited (BGL) are delighted to offer our free, no start up cost, security services Franchise Opportunity. Read Less
No up-front charge Franchise Opportunity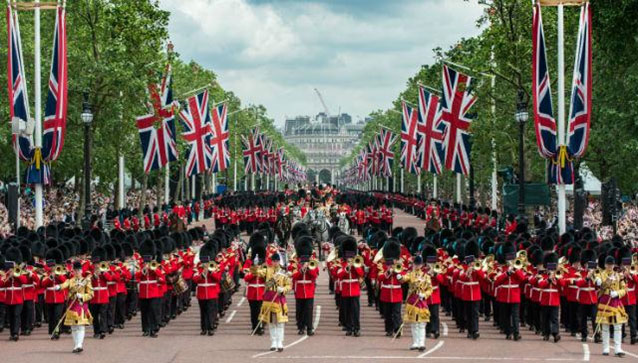 Brigade Guarding Ltd Mission statement;
"To provide our Clients with highly trained, motivated, qualified and certificated security operatives".
"Taking the majority of our staff from a Military and Police background and offering veterans the opportunity to provide the professional standards our clients expect from a company founded by Guardsmen".
"We protect the security, independence and interests of our clients, at home and abroad. We work with our strategic partners to deliver on our Service Level Agreements and ensure our staff have the training experience and support necessary for any task".
Aim
It is our intention to offer to the right candidates our No up-front charge Business Model Franchise.
This offer is an ideal opportunity for a diverse and cross section of the community to own a business under the banner of a prestigious, substantial and professional security company.
Our offer is straightforward.
Brigade Guarding Ltd (BGL) REQUIRE EX-SERVICE VETERANS AND INDIVIDUALS WHO WILL ADOPT OUR PROFESSIONAL COMMITMENT to come and work with us.
We are determined to help veteran's back into work and in addition, mentor the right calibre of individual to take on the military ethos. So, with that in mind, we would like to offer the right people a fantastic opportunity.
We would like to offer the right candidates a franchise, normally worth £20,000 for no up-front fees. This is an outstanding opportunity for suitable veterans and individuals to become successful businessmen and women and proudly fly the BGL banner in the process.
As always, with a franchise we expect you to grow your business. You must visit companies, businesses and private individuals, talk to people, spread the word and get the BGL brand out there.
Our prices will not be beaten. Already we are saving companies tens of thousands of pounds when they come on board with us so with that in mind you know you're on to a winner!
What is Franchising?
Business format franchising is the granting of a licence by one person (the franchisor) to another (the franchisee), which entitles the franchisee to own and operate their own business under the brand, systems and proven business model of the franchisor.
The franchisee also receives initial training and ongoing support, comprising all the elements necessary to establish a previously untrained person in the business. The legal contract – the Franchise Agreement – between the two parties, sets out the obligations and rights of both franchisor and franchisee and determines how long the franchise arrangement will last usually 5 years but can be longer. This will include renewal options.
The principle is simple. Instead of developing company-owned outlets, we as a business are looking to expand by granting a franchise to others to sell our services.
Who is in control?
Each franchise business is owned and operated by the franchisee. However, the franchisor retains control over the way in which products and/or services are marketed and sold and controls the quality and standards of the way in which the business is operated.
What are the cost implications?
The franchisor receives an initial fee from the franchisee – payable at the outset –together with ongoing management service fees. Usually, these fees are based on a percentage of annual takeover. In return, the franchisor has an obligation to support the franchise network. Notably this includes training, product development, marketing and advertising, promotional activities together with a tailor-made range of management services.
PLEASE NOTE - NO UP FRONT FEES.
Advantages and disadvantages of buying a franchise
In a franchise business, the franchisor provides a developed way of doing business, ongoing guidance, systems and assistance in return for periodic payment of fees and/or purchases.
Buying a franchise can be a viable alternative to starting your own business. Listed below are some advantages and disadvantages of buying a franchise.
Advantages of buying a franchise
Franchises offer the independence of small business ownership supported by the benefits of a big business network.
You don't necessarily need business experience to run a franchise. Franchisors usually provide the training you need to operate their business model.
Franchises have a higher rate of success than start-up businesses
You may find it easier to secure finance for a franchise. It may cost less to buy a franchise than start your own business of the same type.
Franchises often have an established reputation and image, proven management and work practices, access to national advertising and ongoing support.
Disadvantages of buying a franchise
Buying a franchise means entering into a formal agreement with your franchisor.
Franchise agreements dictate how you run the business, so there may be little room for creativity.
There are usually restrictions on where you operate, the products you sell and the suppliers you use.
Bad performances by other franchisees may affect your franchise's reputation.
Buying a franchise means ongoing sharing of profit with the franchisor.
Franchisors do not have to renew an agreement at the end of the franchise term.
THE WAY IT WORKS.
Brigade Guarding Limited (BGL) do not take an upfront fee from you.
We do not take a commission from the contracts you secure – these are yours to keep therefore the more time and effort you put into your business – the more money you will make and the more you will get from it, However, to secure your territory there is a £500 monthly fee payable in arrears to BGL. Failure to remit your fee for three months in any twelve-month period will result in your franchise being surrendered back to BGL and you will lose the contracts you have won.
You will own a franchise that will require your time, commitment and your dedication to grow your own business. This is your business and you are the owner of your territory with the support and backup of the BGL head office and management.
Normally a commission is charged for each contract you secure each month and should the Directors and Management team discover the franchisee is working independently or failing to pass on contractual information to head office, a charge of £18.000 franchise fee would automatically be activated, and you would be liable to pay the franchise fee in full to BGL.
We believe the contracts you secure and the profit on those contracts, although in the name of BGL, will remain yours until circumstances require adjustment – in short, your profit belongs to you with no commission due to BGL.
There are no restrictions in

the type of contracts or business's you can approach therefore your scope and your opportunity is limitless.
Where in the UK
BGL has Franchise opportunities throughout the UK and Republic of Ireland.
There are 48 Counties in the UK with BGL looking for the right Franchisee to run each County independently. You will have your own exclusive territory with no overlapping. In return for your Franchise we will expect and require you to build your own business and client bank.
This is a serious opportunity for serious minded individuals who require a foot on the ladder with a determined, professional business with the armed forces ethos and work ethic.
What are the Laws in Franchising
Other than the general laws of England, Wales and Scotland, there are currently no franchise-specific laws.
Franchisors are subject to the laws relating to fraud and the Misrepresentation Act 1967 when selling franchises, but there is no obligation to issue a formal pre-contract disclosure document to potential franchisees.
There are no laws that confer compensation rights on expired or non-renewed franchising, distribution or agency agreements (except in the latter case under the Commercial Agents (Council Directive) Regulations 1993 (implementing Directive 86/653/EEC on self-employed commercial agents and relating only to the sale of products by a commercial agent).
The Fair-Trading Act 1973, the Trading Schemes Act 1996 and the Trading Schemes Regulations 1997 govern pyramid selling schemes. Their provisions are designed to prevent individuals from being caught in pyramid-selling schemes. These would make franchising impossible without the exemptions provided by the Trading Schemes (Exclusion) Regulations 1997, under which an agreement is exempt where either:
The franchise operates as a single-tier trading scheme (that is, the franchisor and a single level of franchisees below it).
Provisions dealing with these issues must be included in domestic franchise agreements to ensure that the exemption applies.
No laws specifically encourage franchising and no tax incentives are specifically directed at franchising.