In 1994, we opened her first nursery, and since then have successfully branched out across London and Peterborough, with the core focus of the business being the delivery of quality childcare. A key ethos for any Bright Kids Nurseries setting is the continuation of professional development for all... Read More
In 1994, we opened her first nursery, and since then have successfully branched out across London and Peterborough, with the core focus of the business being the delivery of quality childcare. A key ethos for any Bright Kids Nurseries setting is the continuation of professional development for all owners / managers. This was borne from a key passion driver of providing the best quality childcare possible. We are now expanding and we have a variety of new franchise opportunities right now in several locations. If you want to join with us as we continue our expansion across the UK, we would like to hear from you. Read Less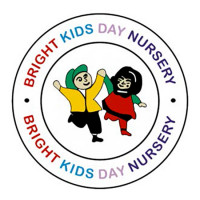 A key ethos for any Bright Kids Nurseries setting is the continuation of professional development for all owners / managers. This was borne from Bel's key passion driver of providing the best quality childcare possible. As such, Bel is a qualified Montessori teacher and gained an International Diploma in Montessori Teaching. She opened her first Montessori Nursery in London and gradually implemented the same method across all her settings.
Bel's qualifications also extend to her becoming an Assessor and Internal Verifier for assessing students in placements within a nursery setting as well as a qualified childcare Teacher Trainer. By 2015, Bel had established over ten Ofsted approved nurseries and is a member of the National Day Nurseries Association and Early years Learning Alliance. In between managing her nurseries, Bel also acts as a childcare consultant for individuals in establishing their nurseries.
We have gained several nationally recognised certificates and accreditations and as a franchisee, we would expect you to gain similar recognised accreditations in order to uphold the amazing childcare service values that Bright Kids Nurseries are known for.