Brokerplan is a compelling opportunity for anyone looking to generate a significant income from becoming a Commercial Finance Broker. Our expert support and wide range of Finance Broker packages mean that there is an option for everyone.
Brokerplan is a compelling opportunity for anyone looking to generate a significant income from becoming a Commercial Finance Broker. Our expert support and wide range of Finance Broker packages mean that there is an option for everyone. Read Less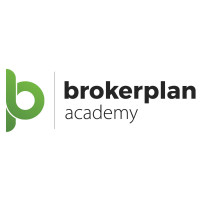 Brokerplan Academy Franchise Testimonials
Below is a selection of testimonials from people that operate the Brokerplan Academy Franchise or have used the Brokerplan Academy business services in the past.
In one quite breath-taking week for non-finance people, senior practitioners and partner lenders take you through the essentials of business and property finance. I found the mix of product knowledge, customer service best practice, regulatory framework and practical business development a solid start.
The support I receive from Brokerplan is second to none, it feels like you have a full team behind you.
With no prior finance experience, Brokerplan not only allowed me to position myself at a level I was comfortable with, but it also comes with a whole back-office of professional support and ongoing training which has been the key reason for my development and building up of my business so far
I joined Broker Plan a couple of years ago, the beast move I have ever made. All of the staff there are very knowledgeable and friendly. With their support and help i am now doing very well, and the business is growing from strength to strength. Would defiantly recommend Brokerplan. Great training and always there to help train and support you throughout.
A really useful and informative couple of days. I am fortunate to have a background in commercial finance with a high street bank, but the training opened my eyes to the wealth of alternative lenders in the market and their flexibility in providing funding. The sessions on regulatory requirements, marketing, fee income and internal Brokerplan systems were invaluable. It was also useful to meet and hear from a number of the experienced individuals at Brokerplan, as well as the opportunity to bounce ideas around the room of new recruits.
Many thanks for the very informative and in-depth sessions on product areas delivered by the specialists from the broker plan team. I gained a good insight through looking into the case studies to give a real feel for the types of deals being worked on within the market today.
The Brokerplan introductory training is an excellent way of getting a comprehensive overview of the commercial finance consultant role and products available to utilise. Although the range of content within training can be a lot to absorb, it also is constructive so that when you leave you have got a good step forward to starting the journey more confidently. It is also great way of meeting the key individuals within the Brokerplan team, who are all very supportive and keen to show that everyone will work together to achieve success. I certainly felt that I learnt a lot from the 2.5 days and was ready to progress with my business partner setup.
Thank you and the team for a very informative and professional introduction to Brokerplan. We thoroughly enjoyed the two days and left feeling enthused and motivated to begin our new business. It was good to meet everyone we will speak to in our dealings with the business and it has given us confidence to know we are not alone on this vertical learning path.
Brokerplan provided excellent training, coming from a non-financial background, I was anxious. The experienced team at Brokerplan made the training an informative and helpful process. I have come away with vast knowledge and confidence, with peace of mind having the Brokerplan team in support. Thank you. Highly recommended.
An energising 2 day training to get Business Partners up to speed on the Commercial Finance opportunity, marketing techniques, sales approach and product knowledge. It was a pleasure to meet all the back-office team and the Product Champions within Brokerplan. We look forward to working with you all and growing together. Thank you for your hospitality!
I would like to take this opportunity to thank all of the Brokerplan team for a very informative and professional couple of days training. It was a lot of fun and extremely enjoyable. Even though I have some experience in the sector I have learned so much. It was fantastic and it proved to me what a fantastic opportunity this is.
With regard to the course and its content, I must thank both you (John) and Geoff together with the rest of the lecturers for a really excellent two days, you are all an incredibly enthusiastic and knowledgeable team and this came across to me very plainly. I shall be more than pleased to work with you all knowing your expertise is of the highest order and that my clients will be given the best possible treatment and advice as will I and I shall have no need to worry if and when you need to talk and deal directly with them. One thing I would like to add is that I am really impressed that the phones are answered so quickly and professionally, I feel this is an indication of a professional company it is very reassuring to know.
I would like to send a big thank you to you and your team for the wonderful training and warm entertaining and hospitality arrangement for us. I really enjoyed. I am proud to be a team member of Brokerplan. I know that the guidance of your team will support me to generate the key success of the business.