Join a cash flow positive business with strong revenues and a management team with unrivalled industry experience. All of your admin is done centrally for you, allowing you to focus on your clients and business development. Your expenses are also paid for the first six months of your franchise.... Read More
Join a cash flow positive business with strong revenues and a management team with unrivalled industry experience. All of your admin is done centrally for you, allowing you to focus on your clients and business development. Your expenses are also paid for the first six months of your franchise. 100% unsecured finance on the franchise fee! Read Less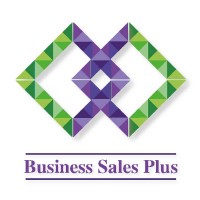 Business Sales Plus Franchise Testimonials
Below is a selection of testimonials from people that operate the Business Sales Plus Franchise or have used the Business Sales Plus business services in the past.
Joining Business Sales Plus was certainly the best decision I have made. The Directors are very supportive and have a lot of experience to learn from. The leads generated with the friendly telesales team are of a high quality and I am looking forward to what the future has to hold with Business Sales Plus.
I am thoroughly enjoying my experience as a Business Sales Plus Franchisee, it is an exciting new journey. The training from Paul has been superb, including the support from the head office team. It is great to be part of the Business Sales Plus team, I love getting to know each of the businesses. I am looking forward to what the future holds.