Chock Shop are an artisan producer of Chocolate Brownies - We use Belgian Chocolate and incredible ingredients to produce the largest range of Chocolate Brownies in the UK - From Salted Caramel to Baileys and Peanut Butter to Chilli & Sea salt and many, many more'¦
Chock Shop are an artisan producer of Chocolate Brownies - We use Belgian Chocolate and incredible ingredients to produce the largest range of Chocolate Brownies in the UK - From Salted Caramel to Baileys and Peanut Butter to Chilli & Sea salt and many, many more'¦ Read Less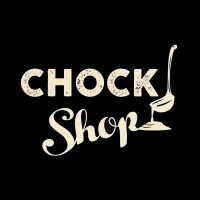 MARKET OPPORTUNITIES
The guaranteed audience at food festivals, markets and other live events offers the perfect opportunity to share the love for Chock Shop brownies.
As more traditional dessert foods have become replaced by American-style cookies, cakes and muffins, our market has grown. The UK bakery sector was valued at £3.6bn in 2015, with UK consumers buying over 1.5 billion sweet baked items, such as cakes, cookies, brownies, doughnuts, etc. This represented a 5.5% increase over the previous year.
Our growing appetite for baked goodies is reflected in increasing content in the media, through shows such as The Great British Bake Off helping to raise the profile of high quality baked goods.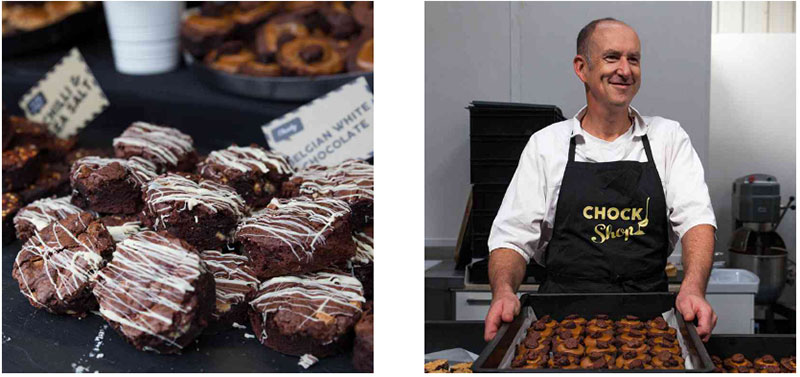 WHAT MAKES CHOCK SHOP DIFFERENT?
If you're considering taking on a franchise with Chock Shop, you need to know that your business will stand out from the competition. We can guarantee this thanks to Chock Shop's strong, organically grown brand identity which delivers so much more to our customers in all the key areas.
Our products -Each item has been meticulously created with the best ingredients to guarantee customers an exquisite finished product. Chock Shop brownies are handmade, hand-designed, hand-cut and baked ready for sale. We love what we do, and our goal is simple – to deliver the best brownies on the market. Unlike competitors, our brownies are always fresh and never frozen.
Our selection -Delivering the best products relies on continuous product development. We always strive to innovate and improve our selection of brownies, and regularly introduce new flavour combinations to keep our offering fresh.
Repeat business -Our products' success is reflected in the number of very happy customers we have coming back to us time and again.
Our people -Staff working at Chock Shop are energetic and pride themselves on their outstanding customer service. Whether it's testing the products or recommending the best brownies for each buyer, Chock Shop staff have the experience and knowledge to give all the necessary guidance.
A BUSINESS THAT WORKS
While there can be no guarantees and hard work is needed, our business model can generate earnings with almost immediate effect. Franchisees who follow our prescribed systems stand to make a profit quickly. Chock Shop's business format is simple and straightforward, and can be managed by almost anyone who has the right training (provided by us). We operate in local regions, meaning franchisees can build up a customer base with ease.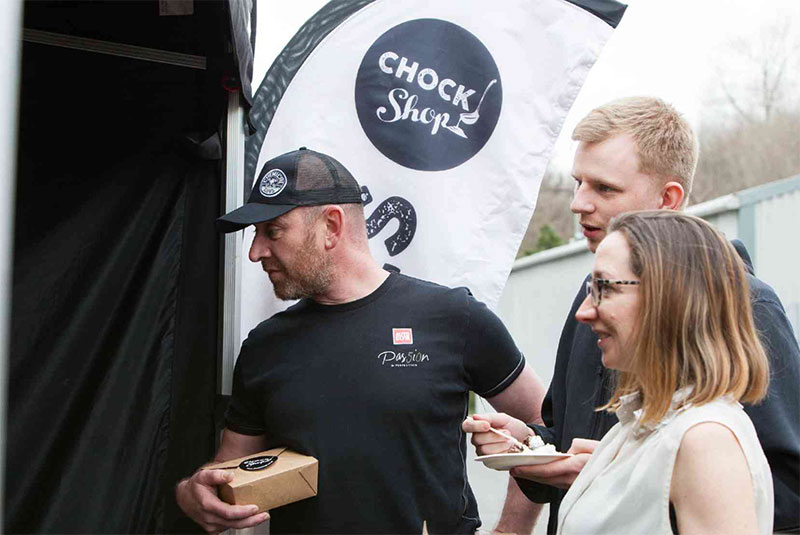 ARE YOU A SUITABLE FRANCHISEE?
Ideal candidates enjoy working in an outdoor environment and have a range of practical skills. They thrive off meeting people in shows and other events whatever the weather.
Selling brownies in summer is wonderful, but the process can become more testing during the winter months. Franchisees must be resourceful, energetic and great with customers through every season.
Success will rely on your planning, organisation and self-drive. We will provide continual assistance to help you ride out the challenges you meet as a franchisee, but you must be ready to work to develop and maintain the business.
If you're ready to take on the challenge, then so are we. In a few years, you should have built a profitable and successful enterprise to be proud of.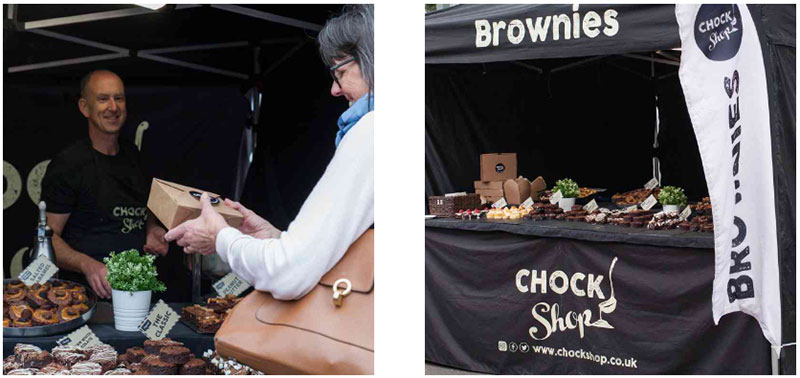 CHOCK SHOP FRANCHISE PACKAGE
Our franchise package offers all the training and support you need to help you get your business off the ground, including:
Full rights to use the Chock Shop brand within the franchise territory • A comprehensive support package to help you into business
Full training covering all areas of the business
On-site support to help you get the business launched in your area • Initial supply of equipment and marketing materials
Fully exclusive franchise territory
Copy of our comprehensive franchise operations manual
A five-year franchise agreement with a right to renew at the end of the term
YOUR ROLE AS A FRANCHISEE
The success of your business will depend largely on how effectively and consistently you promote throughout your territory. All franchisees will be responsible for local marketing within their territories, with initial assistance coming from Head Office.
Brand awareness drives will be essential, and it will be up to individuals to decide how much they invest in their chosen areas.
We will guide you through the complexities of local marketing. Don't worry – we've been there and done it.

WHAT DO I PAY THE FRANCHISOR?
Chock Shop franchisees buy their brownies and other re-sales supplies from the franchisor or its nominated suppliers. This is the only way to ensure the brownies are served to a consistently high quality to guarantee the best tasting experience. Details of the products' cost and selling price can be provided after an initial meeting, but an attractive margin can be generated for the franchisee.
GET OFF TO THE BEST START
Our franchise package fee is comprehensive and currently available at just £10,000 (plus VAT). In addition, franchisees will need to fund a suitable vehicle and livery if they don't have one. We estimate about £1,000 should cover costs for these.
We will help you to promote the business when it is launched. The start-up investment for the business includes everything that you will need to establish your Chock Shop franchise within your designated area.