The only alcohol based chocolates that are selling themselves from day 1.
The only alcohol based chocolates that are selling themselves from day 1. Read Less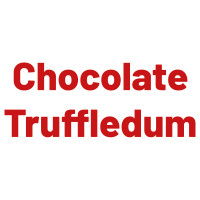 Your dream franchise at a fair price of £4,750 (this includes full equipment and stock set-up from day 1)
Welcome to you choosing to run your own chocolate business. It really is a profit making platform like no other - you'll be amazed at the income from very little input from you.
Your income solely depends on your passion to create fantastic artisan chocolates that beat the rest hands down.
Our Ingredients are the best - real taste and real result's every time
Imagine just how good a bottle of vintage Champagne tastes but at a fair price....that's what Chocolate Truffledum have managed to do.
It takes up to 3 years to mature selected raisin and sultana fruit into lush tasting ingredients that literally swim in alcohol until ready to turn into the best luxury tasting chocolates you can buy.
Our Chocolate Franchise
If you want a very easy to run business with minimal effort then this franchise is for you.
You will be amazed just how easy it is to produce quality chocolates that your customer base will re-order again and again.
And your customer base is endless...from household sales to shops and farmers markets to pubs and even your OWN shop if you decide to choose that option - the income will surprise you.
But this is solely dependent on your commitment to push your sales forward and find those deserving customers to sell to which we advise and support you with.