Clarriots Care offers the most comprehensive, most competitive and most diverse franchise package in the UK's Health & Social Care market. With extensive training and wide-ranging support from our experienced, business-savvy franchise support department, we will help you become the best in the... Read More
Clarriots Care offers the most comprehensive, most competitive and most diverse franchise package in the UK's Health & Social Care market. With extensive training and wide-ranging support from our experienced, business-savvy franchise support department, we will help you become the best in the industry. Clarriots has an exceptional record of success and a reputation for excellence in the industry. Positioned as one of the market leaders within this exciting and expanding sector, we care in the same way for our franchisees as we do our clients. We are passionate about your success! Read Less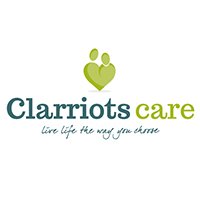 Clarriots Care Franchise Testimonials
Below is a selection of testimonials from people that operate the Clarriots Care Franchise or have used the Clarriots Care business services in the past.
The decision to use a franchise model was based on the fact of being new to the care industry. Therefore needing the support and experience of a company that had not only been successful in this industry but who also shared our vision and passion for the deliverance of quality care, that's where Clarriots Care came in. Now to hear the difference we are making to a person's quality of living and being recommended to others makes it all worthwhile."
Deciding which business to partner with for any prospective franchisee is always a significant milestone and one which requires plenty of thought and consideration. I met and spoke with a number of different care providers at the National Franchise Exhibition in Birmingham in the autumn of 2015 and in the end choosing Clarriots Care was a relatively easy decision to make. The owner, James Carratt, is a visionary and somebody who is unwavering in his commitment to provide the highest quality of care. You can see his values reflected in every single member of his team and the benefit to an organisation when these fantastic values are practiced and filtered down from the very top. I believe Clarriots Care has the potential to change the landscape of the care industry."
Healthcare has always been of interest to me as I want to genuinely make a difference to this sector. After researching many different franchise businesses and meeting with them at franchise exhibitions, Clarriots Care are the most diverse with 18 different services in their portfolio. Managing director James Carratt's core values wholeheartedly resonate with me - I share the passion for better quality care for all service users." The support from Clarriots Care has been impeccable. I'm 29 and I would do it all over again in a heartbeat!
The £10,000+ first rate training equipment supplied by Clarriots Care allows the training of our own staff saving outsourcing costs and ensuring quality care provision."