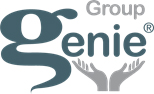 The Group Genie of companies has been established since 2003 and we believe represents one of the most cost effective ways you can get into business for yourself, but as part of a team, so you never feel on your own.
At Genie, we always offer you the support, technical expertise and marketing knowledge that we have accumulated over the last decade.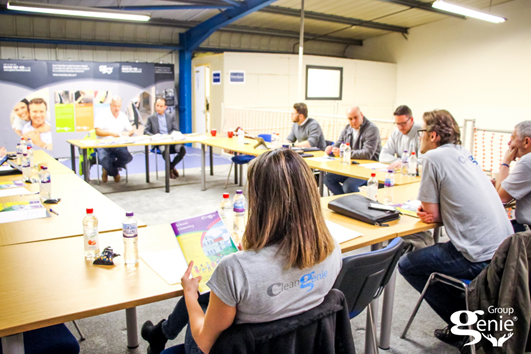 Products and Services
Our broad range of services includes:
Contract Office and Commercial Cleaning
Industrial Carpet Cleaning
Hi Level, Reach and Wash Window Cleaning
Technical Deep Cleans
Hard Floor Strip and Seals
School and University Deep Cleans
Builders' Cleans
Graffiti Removal
Commercial Kitchen and Duct Cleans
Wash Room and Janitorial Supplies
Emergency Flood and Smoke Damage Cleans
Hotel Cleaning / House Keeping
Pest Control
Hospital Disinfection
The Clean Genie License Package
The full cost of the license is only £9,990 Your Initial License Fee includes
Induction training & Launch Marketing
Technical Support and on-site training
Intranet website (copy and setup)
Admin Systems-training
Health & Safety Training and support
Corporate Workwear
Group VOIP Telephone System
Fully comprehensive AAA Lloyds underwritten commercial insurance
Cloud based CRM System
Cloud based Sales Tracking System
24/7 Call Centre
Credit Control and Recovery assistance
Quote Support
Updated COSHH & RAMS data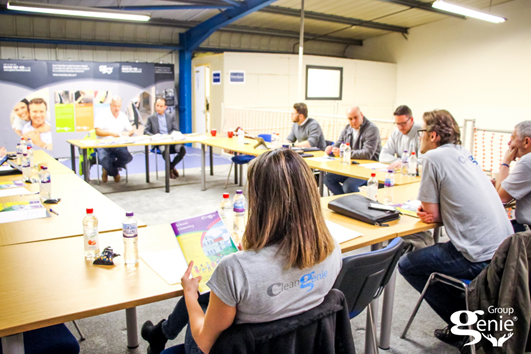 Launch Marketing
E-shot campaign to circa 3500 Construction, Schools, Restaurants and offices (Quarterly)
Digital Print sales documents, leaflets for each market sector, business cards etc...
Database and prospect tracking system
Google Adwords for the first year
License Fee renewal £ 2000.00, Royalty Fees from year 2 only: You will pay 5% Royalty Fees on all sales up to £ 10,000 per month this reduces up to 2.5% when your sales are over £ 10,000 per month for three consecutive months.
Optional Items:
Clean Genie Van £4,500
Equipment Pack £ 3,000
This is the commercial equipment range from worth over £3,000 that can fit in the back of any mid-sized hatchback car.
Puzzi 10/1 Carpet Cleaner
SG4/4 Commercial Steamer
HD6/13C Portable Jet-wash
NT48/1 Industrial Wet/Dry Vac
BDS33/180C Single Head Rotary (Tank, Drive Board Hard floor & carpet brushes)
In addition, subject to availability, you can borrow additional commercial equipment saving you £1000's of investment costs. This equipment must be collected and returned from our Manchester, Oxford or London dep.