Coffee Blue is the UK's leading mobile coffee van franchise, providing barista-quality hot drinks and food to workplaces, offices, events and festivals across the country. Coffee Blue offers franchisees an award-winning van to serve our award-winning blend of coffee, and an unrivalled support... Read More
Coffee Blue is the UK's leading mobile coffee van franchise, providing barista-quality hot drinks and food to workplaces, offices, events and festivals across the country. Coffee Blue offers franchisees an award-winning van to serve our award-winning blend of coffee, and an unrivalled support network to help your Mondays feel less blue. Read Less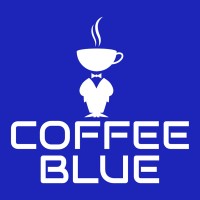 Coffee Blue Franchise Testimonials
Below is a selection of testimonials from people that operate the Coffee Blue Franchise or have used the Coffee Blue business services in the past.
The Coffee Blue team have been amazing. If I have any questions, I just email them and they get back to me straight away. Plus, they're always at the phone so I can just ring them whenever and they'll help me out on the spot. They've also helped me out with other aspects that are more business-centric. For example, managing finances, sorting insurance, things you might take for granted that you need. The whole support has been really excellent.
I did a lot of research prior to joining Coffee Blue around the kind of franchises that were available. What Coffee Blue had to offer, especially in terms of the quality of the product and the van itself, far outweighed the others. The coffee is fantastic, the folks behind the franchise are good, honest people and offer all the support you could ever need.
The people at Coffee Blue are what really sold it to me, they're all extremely helpful. Whether it's assisting you in finding suppliers or stops for your run, you never feel like you're on your own.