Finance Available
Conexus Tuition Franchise
Children's Education Franchise
We empower and equip teachers to exit the classroom and thrive, providing them with the support and tools they need to build an extremely successful tuition business that aligns with their deepest values and sense of purpose.
Financing Assistance
Yes, through a third party
Industry
Children's Education
Lifestyle
Full Time or Part Time
Available Locations
England, Scotland, Wales and Ireland
Franchise Associations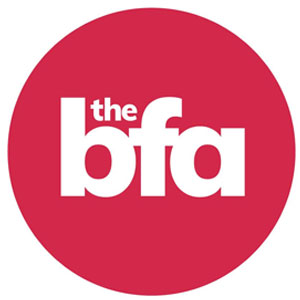 Who are we looking for?
Are you a teacher who is fundamentally passionate about the effect that education can have on a young person's life?
Would you like to combine the very best aspects of your job as a teacher, namely working with the kids and creating financial freedom for you and your family with an extremely lucrative business model?
And crucially would you like to do this in a low risk and extremely supportive network environment whereby you can still retain your role as a teacher whilst you build your business alongside?
At Conexus Tuition, we are ready to welcome you into our network of like-minded ex-teachers and help you build a thriving tuition business. With our knowledge, business systems, national network and the power of the Conexus Tuition brand, we will work with you to accelerate the launch of your tuition business and see you trading within a matter of weeks.
"The wealth of resources that are out there – you are shown, step by step, what to do"
Beth Watson, Franchisee - Chorley.
Why start a franchise with Conexus Tuition?
Conexus Tuition is a national brand and as an approved National Tutoring Programme (NTP) partner, we're trusted by schools, parents and the DfE for our excellent provision.
An approved member of the British Franchise Association (BFA), Conexus Tuition is an ethical franchisor that supports franchisees to achieve their business goals, through a robust and successful business model.
Conexus Tuition Franchising is a member of the CPD Certification Service, so you can be confident our training is well planned, designed and delivered – supporting you to maximise the success of your business.
A visionary leadership team led by Sharon Cawley (CEO and founder) and Sarah Dunwood (COO), supported by a stable, supportive Head Office staff team of ex-teachers.
A powerful, collaborative network of franchisees who embrace and overcome challenges together to make their businesses stronger.

How will I know it's for me?
A Conexus Tuition franchisee gets more peace of mind – they don't feel their chests tightening on a Sunday night at the thought of the insurmountable planning, marking and admin that the week ahead will undoubtedly bring.
A Conexus Tuition franchisee feels balance for the first time in years – yes, they work hard, but they're in control! With control over their business, a Conexus Tuition franchisee gets to craft their lifestyle in line with their values – walking the children to school, being present for loved ones … visiting friends for a Friday afternoon coffee!
A Conexus Tuition franchisee is fired by a deep sense of purpose – their passion to make a positive impact on the lives of young people, a passion which had been damped down, boxed and confined by a school system that no longer valued them.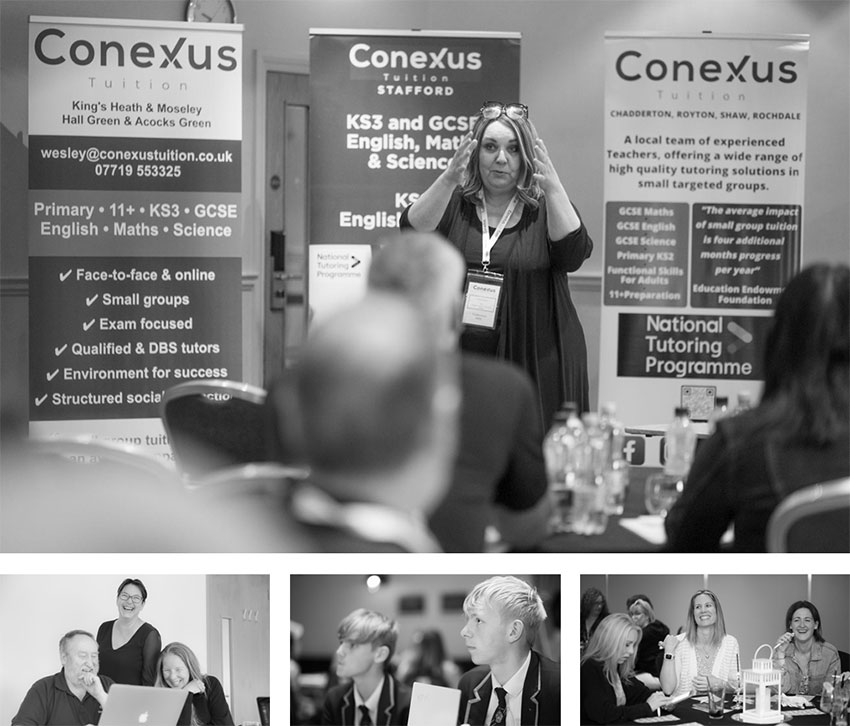 What is the franchise opportunity?
Every business needs money to get it going - even for those going it alone!
At Conexus Tuition, we believe finance should not be a barrier to entry for our ideal franchisee. As such, our initial fee is highly competitive at the lower than average entry point of £8000, including VAT.
Your initial franchise fee will cover everything you need to bring you to the point of launch, and we pride ourselves that this will launch you with an accelerated start because everything you need to bring you to the point of trade, is packaged here for you.
We leave nothing to chance and have a skilfully designed induction phase for your business that has no hidden costs.
Our Franchise Prospectus clearly details the franchise opportunity and the breakdown of the initial fee. As such, we'd encourage you to complete the form below to receive a copy.
What are the next steps?
Complete the form below and we will reply with a copy of our comprehensive Franchise Prospectus.
Get Your Free Information Today!
To contact Conexus Tuition for more information regarding their Franchise and speak to them directly with any questions you have, please complete the form below.