The Deluxe Window Cleaning franchise is based in Derby and was established in 2005. The business focuses heavily on Domestic Window Cleaning and associated services such as Conservatory and Gutter cleaning. This strategy enables us to maximise our income potential and cash flow and is the exact... Read More
The Deluxe Window Cleaning franchise is based in Derby and was established in 2005. The business focuses heavily on Domestic Window Cleaning and associated services such as Conservatory and Gutter cleaning. This strategy enables us to maximise our income potential and cash flow and is the exact same model that all franchisees will replicate to build a highly profitable business. We pride ourselves in using modern equipment whilst also incorporating traditional methods. Read Less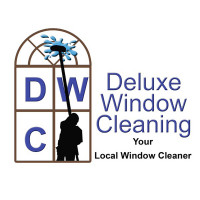 Deluxe Window Cleaning Franchise Testimonials
Below is a selection of testimonials from people that operate the Deluxe Window Cleaning Franchise or have used the Deluxe Window Cleaning business services in the past.
Since starting my business 18 months ago with the help, guidance and support from Andy Vincent, it has become much more than I could ever have hoped for. The business has enabled me and my family to do things that's we could only dream of before. Andy has given me invaluable guidance in business, marketing and pricing along with hands-on training to make sure I'm the best that I can be. As a result, I now have over 400 happy customers, I love my job and I've never been as financially secure as I am now. Me and my family are now moving to a much bigger house, and have cleared all of our existing debt. I couldn't recommend working with Andy highly enough he's been with me every step of the way and exceeded every expectation I ever had.
I have now been a franchisee for 3 months and have got a great business up and running through the help and support provided. I am absolutely loving my franchise with Deluxe Window Cleaning and cannot recommend Andy and his company highly enough. So if you are in a position to take up this opportunity, talk with Andy and you will sign up straight away.
After expressing an interest in the Deluxe Window Cleaning Franchise" I received a friendly non-pushy phone call from Andy. He engaged me in conversation and answered all the questions I had at the time and also provided me with more information to mull over things that I hadn't even considered being new to all this. After exploring other Franchise avenues and speaking and meeting up with Andy several more times I made the decision to join the team at Deluxe Window Cleaning. This was based on all the good and positive information I had received, Andy's enthusiasm, passion and drive and my own gut feeling that Andy is honest and trustworthy. Andy has kept to his word with regards to regular contact and delivered on everything he said he would. Although my experience has been short and still very early days, I can see the true potential that Andy passionately described from the beginning and each week keeps getting better and better.
I have been a team member of Deluxe Window Cleaning for 9 months now, covering Coventry and its surrounding areas. Over this time, I have built up a solid customer base with Deluxe Window Cleanings continued support. I am committed to offering a first-class service and am proud to be helping to contribute to the excellent reputation of this trustworthy, nationwide company. Overall, joining Deluxe Window Cleaning has surpassed all my expectations and I look forward to welcoming new customers."
Anyone that is thinking of being their own boss I would HIGHLY recommend Andy and deluxe. He will always be by your side to help achieve the targets you want to achieve (and his wife makes a mean vegan lasagne). Do not hesitate like I did and wait 5 months before making a decision. I wish I had done this sooner. My life is so much better and my health with is most important.