Since 1992 diamond logistics has been building businesses on one stop logistics. It's a national family of depots led by our franchises, all owner managed, providing a quality of client care that is second to none. And this is the only logistics fulfilment courier franchise. Our care value, Shared... Read More
Since 1992 diamond logistics has been building businesses on one stop logistics. It's a national family of depots led by our franchises, all owner managed, providing a quality of client care that is second to none. And this is the only logistics fulfilment courier franchise. Our care value, Shared Success means it's all about partnerships - between our clients, carriers couriers and franchises. It's a supportive, mutually beneficial business relationship that delivers success - to all stakeholders. Read Less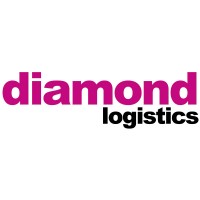 diamond logistics: the fastest growing courier and fulfilment franchise business in the UK.
This is a unique growth opportunity: You can build and manage your own specialist, fast-growth courier and fulfilment business, all with the support of the Diamond HQ team that has led them to be the fastest growing courier company in the UK. Built up with over 25 years of logistics and business experience diamond logistics made it into the Virgin Fast Track 100 in 2016 and the Financial Times Europe's top 1000 fast growing companies in 2017 and they want you to become part of their Shared Success story.
diamond logistics is an Associate member of the British Franchise Association.
How much does a diamond logistics franchise cost?
Franchisees typically invest up to £60,000 (including working capital) if a new fulfilment and distribution centre is being created from the ground up. With existing facilities, investment levels are significantly lower.
*Banks can lend from 50-70% depending upon your financial history
Want to be part of a Virgin Fast Track 100 company?
diamond logistics provides customers with a one-stop logistics solutions, with 3 unique services: same day, overnight & international and fulfilment.
Along with quality client care that is second to none. Their 'Shared Success' principle means it's all about mutually beneficial partnerships – between couriers, clients, carriers and franchises. It's a supportive relationship that delivers success.
Why diamond logistics
diamond logistics is the only courier and fulfilment franchise which offers the full-service profile in same day, overnight and international express and fulfilment from parcels to pallets plus storage, pick pack and despatch services too.
Whether you are starting your own business or needing to add something to your existing courier service, a diamond franchise could be exactly what you are looking for.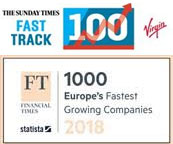 There's minimal capital expenditure, reasonable working hours and a proven formula for success. One that has got diamond logistics into Virgin Fast Track 100, 2016.
It's very different – ground breaking in fact - for the UK courier industry. So if you're starting up on your own or looking to improve your profit substantially, then you want to make sure your business model is right.
You need to find suppliers that can offer you the best service at the lowest rate to make your services competitive and profitable. And you need a brand and marketing campaign that is just waiting to add your personalised touch to it to offer the complete logistics solution.
diamond logistics does all of that with same day, overnight and international, and fulfilment services PLUS provides you with the support of the diamond family – at HQ, in sales, marketing and operations and your fellow franchises.
The diamond franchise package
A diamond franchisee can expect to be equipped with everything that the franchise owner requires to launch, develop and manage a successful, profitable and sustainable business.
The initial programme involves:
Comprehensive training
Launch programme
Promotional package
Stationary package
Bespoke software (despatchlab) unique to diamond franchisees
Webpage
Operations manual
Licensing rights
The earnings opportunity
diamond franchises are high profit adaptable business models that allow for the natural ebb and flow of business, both annually and seasonally so that during quite times, your costs go down, not your profits.
The unique minimal capital expenditure model means that overheads are kept low and franchises operate with efficiency. You can expect your courier business to turn over at least £1 million in 3 years, if not considerably more when the sales programme is followed properly.
(For those courier and fulfilment company proprietors adding a diamond franchise to their existing business you can expect this to be added to existing turnover).
Diamond gives a template to exponentially increase your income and create a saleable business asset. It's not easy running a successful company. But a network partner franchise with diamond logistics is a gift of brand and knowledge so you can jump on to a business development trajectory that will make your business grow. Without making rookie errors.
Who is right for diamond logistics?
To be an ideal Diamond candidate you'll need to:
Be ambitious and self-motivated
Want to be rewarded by your own hard work
Want to benefit from long term support
Like having a sense of belonging to a team
Retain your sense of individuality yet be part of a network that enables you to compete with the national and international courier companies and their buying power
Be totally committed to excellent client service
Success stories
Diamond want you to create a business that offers you the lifestyle YOU deserve. The best people to tell you how diamond franchises are, are the franchisees themselves.
They show that this is an opportunity for the ambitious only. For people wanting to take control in their next career step and become their own bosses.
diamond franchisees know business will grow with the Diamond HQ support. From the finance, to the credit control, to the marketing, many are now at pro – rata £1m revenues. AND Diamond are proven to provide first rate training on how to run a courier company in the 21st century.
*New Module Franchise
Do you have an existing logistics business? Looking to add additional services?
If so, a modular franchise may be the answer.
diamond's modular franchise opportunity is tailored to your own existing personal or business interests and is the perfect entry level franchise.
Add a modular new service onto your existing business at a fraction of the cost of a full franchise. Prices start from £12,000 per module.
Non-exclusive territory
Services of your choosing – pick sameday, overnight/international or fulfilment – 1, 2 or all 3!
Full 3 days training
1-day launch
Service specific diamond stationary package
Access and integration with despatchlab, our logistics platform – sameday, overnight/international AND fulfilment in one system.
Access to all the carrier accounts – TNT, UK Mail, DX, DHL, Yodel, Whistl and more
UK support desk
diamond university to upskill your team and you personally – from everything from entrepreneurship, to service specific training
3 national events a year – for training, inspirational networking and a jolly good knees up!
Turn your modular franchise into a full franchise at any stage.