DiscreteHeat is home to ThermaSkirt – the best kept secret in the heating industry!
DiscreteHeat is home to ThermaSkirt – the best kept secret in the heating industry! Read Less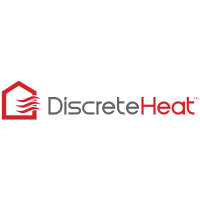 Run your business from the comfort of your own home with our low risk franchise opportunity!
About us
DiscreteHeat is home to the innovative ThermaSkirt – the skirting board that heats your home! There's no need for bulky radiators that take up space anymore, our designs are sleek, modern and blend into the home seamlessly in the style of a traditional skirting board. Manufactured using a highly conductive alloy that radiates heat up to 5 times more effectively than steel, ThermaSkirt is a cost effective and energy efficient heating solution.
Space and energy efficiency have never been so important to the home owner, and with the UK home improvement market worth more than £55billion per year, ThermaSkirt is the ideal way to carve out your share of a highly lucrative and growing market.
We have worked with thousands of domestic and commercial clients including Kier, Willmott Dixon, Butlins and the NHS and have installed over 60,000 heating systems.
We have secured worldwide patents as ThermaSkirt is the only product of its kind! This is truly unique opportunity to work with a one of a kind, proven and in demand product. Be a part of a company with more than 15 years of experience and a successful business model!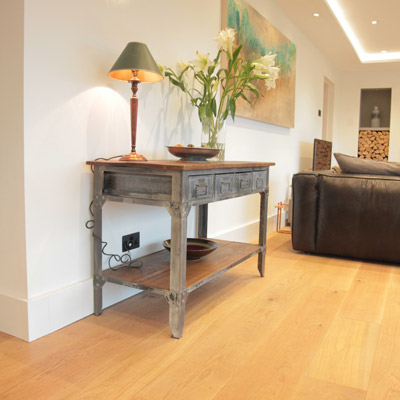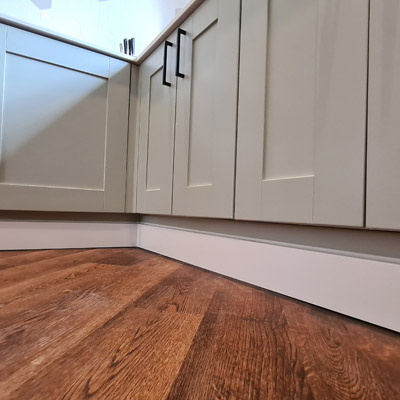 The opportunity
DiscreteHeat is offering you the chance to be a business owner in your own chosen territory. As a successful franchisee, you will have access to a unique and popular product.
You will be responsible for carrying out installations in your territory, generating an income through the installations you complete. Although you will receive localised leads from our head office team, you will also need to be able to drive sales to develop your DiscreteHeat business. You have the opportunity to leverage off our well-established business and generate your own success.
Your van
We want you to make a good first impression! So, we will pay for the deposit for your new DiscreteHeat liveried van. You and/or your staff can travel to complete jobs whilst spreading the word about DiscreteHeat as you go!
It will come equipped with all of the tools you will need to carry out the job.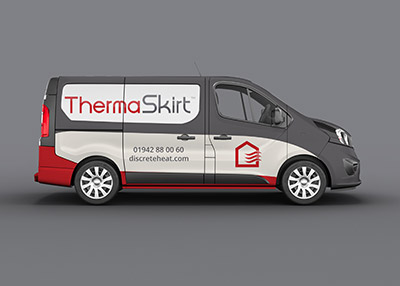 Your franchise benefits
Your own unique territory to trade in
Live leads from day one for projects in your area
Good margin to ensure a healthy return on your investment
Access to our sophisticated CRM software
Access to our ingenious and user-friendly quoting system
Use of the DiscreteHeat brand name and reference case studies
A new, smart liveried van with your details displayed
Your details incorporated into our website
A comprehensive tool package to ensure a swift and tidy install
Comprehensive training and support
Brochures and literature
Design support services for your own local advertising initiatives
Corporate workwear
Invoicing system through which you get paid promptly
Access to consumer finance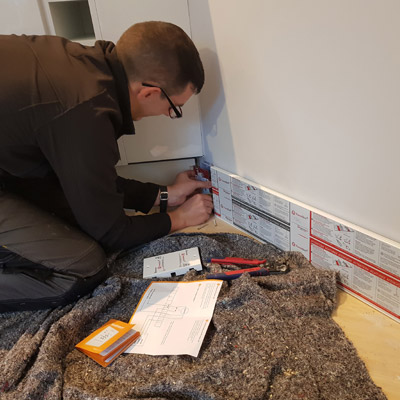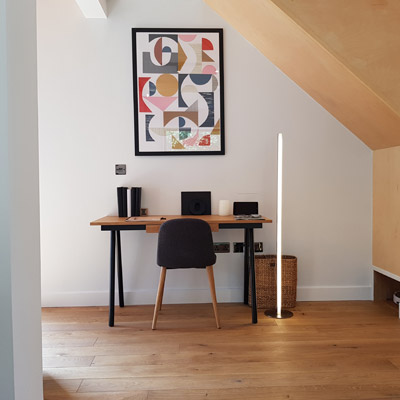 The investment
The DiscreteHeat franchise fee is £25,000 +VAT. Your package fee is £15,000 +VAT which will include everything you will need to operate your DiscreteHeat franchise. Government-led funding is available towards the cost of your fees, helping you to get started.
Are you right for us?
We are searching for ambitious individuals with an entrepreneurial drive. You will be responsible for operating and growing your business but we will always be there to support and guide you. You will need to manage, plan, problem solve, communicate well and create opportunities. We expect you to provide a fantastic customer service in order to maintain our brand reputation.
Previous experience in the home improvements, heating or electrics industry would be beneficial but it is not essential. We'll get you up to speed on how to successfully operate a DiscreteHeat business.
What's next?
If you think you could be the perfect franchisee, then we want to hear from you! Fill in your details below to receive further information about our franchise opportunity.