Grow a thriving accountancy practice, with our full support and expertise to guide you.
Grow a thriving accountancy practice, with our full support and expertise to guide you. Read Less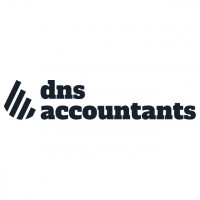 dns accountants Franchise Testimonials
Below is a selection of testimonials from people that operate the dns accountants Franchise or have used the dns accountants business services in the past.
I joined DNS as a franchisee in 2015. After visiting the office and speaking to the staff, I was really impressed with the culture of the business and wanted to be part of it. I wanted to grow the business on my own, but also wanted to have the backing and expertise of a large firm who could assist me whenever I needed support. DNS gave me the confidence to work with more demanding clients who I would not have been able to otherwise
My Franchisee training has been both effective and efficient. It has provided me with the necessary knowledge for running my business, both in terms of software and any technical knowledge that I may wish to review.

In terms of flexibility, once again the DNS value is apparent throughout. All the trainers are thorough in the areas they teach and also ensure whenever I need their assistance the solution is provided promptly.

It is truly impressive to witness the specialised knowledge such a vast team can have and how they are genuinely there to help me.
The Franchisee training provided by DNS has been extensive and covered everything I need to get my practice up and running and tackle my first clients. The training is backed up by ongoing support and the knowledge that if I need clarification, I can contact the team for assistance. All the trainers have been knowledgeable, friendly and approachable, happy to take questions and always have the answers.