Would you like to earn a 6-figure recurring revenue in as little as 12 months just like many of our existing partners?
Would you like to earn a 6-figure recurring revenue in as little as 12 months just like many of our existing partners? Read Less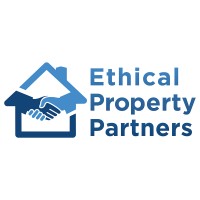 We have 57 proven strategies for making money from property. Frank Flegg, founder of Ethical Property Partners, has used these strategies to build a personal multi-million-pound portfolio of over 60 properties. You can partner with us to build your own property investment business using these strategies to follow our blueprint for success.
You too can earn 6-figures recurring revenue in as little as 12 months… just like many of our existing partners!
If you want a business opportunity that gets results fast, uses documented, easy-to-implement systems and has a very high earning potential (£20-30k per transaction is regularly achieved) then this franchise is for you.
Ethical Property Partners is all about one thing – changing our clients' lives through property. Our 57 different monetisation strategies include no money down and investments where you invest your own funds. Some of our partners have gone from owning one or two Buy to Let properties to buying one new investment per month in their first 6 months of the franchise. Regardless of your current situation, if you're interested in a property franchise you'll want to speak to us before making a decision!
Ethical Property Partners is proud to be accredited by the British Franchise Association (BFA).
This opportunity is for YOU if:
You take action
You are able to follow a proven system
You are able to dedicate at least 15 hours per week
You have working capital of at least £30,000 (that's right, you don't need a huge war chest of money to become successful in property using our sophisticated investment strategies)
If the above describes you, then this opportunity could transform your financial future forever.
What makes us the best choice for a 'business in a box' opportunity?
What really makes us stand out is that we're the only franchise that offers a 4-month membership. This means you can have full access to everything for a whole 4 months to see whether the franchise is the right fit for you. You'll join us on training days, meet the partners (maybe even do some joint ventures!), and receive full support, including our exclusive mentoring system.
We don't simply teach property skills. We teach the mindset skills which work alongside knowledge and that are CRITICAL to success.
You will join a supportive, ambitious community of property investment business owners dedicated to improving their own lives and contributing to the lives of others.
As a successful franchisee you will have money rolling into your account 24 hours a day, 365 days a year (yes, this is an 'earn money while you sleep' opportunity).
Can ANYONE do this?
Yes! If you have the initial investment of at least £30,000 and the desire to work hard and take action then you can take the EPP systems and get up and running in as little as 30 days. Our structured 'fast start' program will support and mentor you every step of the way.
What kind of RESULTS are possible?
One of our most recent partners has completed 7 property purchases in their first 7 months with a combined discount of £178,000! These properties now generate more than £2,000 per month for this partner.
Another of our clients made a net profit of £51,000 on their first house flip!
This is commonplace across our partnership. When you immerse yourself in a motivated, knowledgeable, high achieving community then massive success and rapid results become 'normal'.
How do I get started?
The next step is to book your strategy session at HQ. This is where you'll discover how Ethical Property Partners helps franchisees to earn recurring revenue and build highly successful property portfolios. If you decide the franchise is the right fit, and if we believe you'll benefit from our services and you're the kind of person we want to work with, we'll invite you to join our 4-month membership.
Once you start the 4-month membership you'll immediately receive all the help and support you need from HQ, mentors and our franchisees. You'll have full access to our systems, documents, monthly training days, weekly webinars, private instant messaging system, VIP Facebook group, our exclusive accountability system and direct access to all of the team at HQ.
You will have everything you need to be successful from day one. We expect most members to do at least 1 deal, if not more, during the 4-month membership (or like one of our recent franchisees who signed 6 deals during the membership!).
If you'd like to learn more, please enter your details below and one of our team will contact you to book your strategy session.
We look forward to hearing from you…