Fat Toni's, the authentic Pizzeria, not only profitable but fun.
Fat Toni's, the authentic Pizzeria, not only profitable but fun. Read Less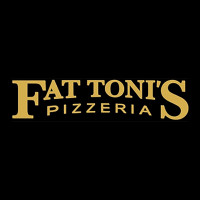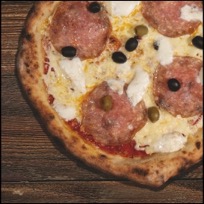 History in the Baking™
Fat Toni's Pizzeria draws from the heritage of its Anglo-Italian co-founders, brothers Darren and Jason, to provide pizzas with influences from across Italy and New York.
Fat Toni's opened in 2011 and have taken great care over the years to perfect their unique sourdough pizza base which gives the customer a more flavoursome, mineral-enriched product that has them coming back for more.
Fat Toni's signature 20" pizza redefines the shared pizza experience. Available in two, three and even four-way combinations this showstopping pizza is famous throughout the area. Once tried, the Fat Toni's 20" pizza will capture clients hearts and stomachs and will keep your customers returning time after time.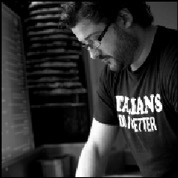 The Team
The Team at Fat Toni's is highly experienced within the catering and hospitality industry as well as benefiting from an extensive knowledge of the UK and Worldwide pizza market. The Fat Toni's Team bring this experience to train and guide franchisees through the rigours of starting this excellent business and becoming a member of the Fat Toni's Pizzeria family. The key to success in any franchise is support and Fat Toni's have it in abundance.
Training
The extensive and unique training programme will ensure that all franchisees learn all aspects of running a successful Fat Toni's Pizzeria franchise by attending an intensive tailored training course at Fat Toni's HQ.
Practical hands-on training will be given with each franchisee in their own territory once their business is launched.
No previous experience is required as the comprehensive training will ensure that within a short period of time you will be in a position to run your own Fat Toni's Pizzeria Franchise knowing that you have a dedicated team in the background ready and willing to help and support you.
The only restriction is the limit of your imagination, motivation and desire to succeed. Every franchisee, as part of the package, will receive for reference the Fat Toni's operations manual covering all aspects of the business.
Why Fat Toni's
Great food and service with Fat Toni's pizza dough and ingredients freshly made each day
An extensive menu personalised for the customer
Takeaway, Delivery or pickup service
Authentic Italian Pizzas
Competitive prices – the renowned 20" pizza; perfect for a family to share
Pizzas to cater for Vegan, Vegetarians and Coeliac
Supporting the community – Forest Green Rovers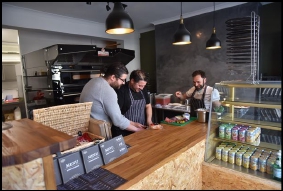 What's included
5 Year Renewable Licence Fee Site location
Project Management
Full training
Comprehensive Operations Manual
A panel of high quality suppliers
Comprehensive start up training
Co-ordinated launch campaign
Point of sale material
Full e-commerce website
Regular ongoing training
Updates on new developments and products
Access to the full range of Fat Toni's Pizzeria documentation
Fat Toni's Pizzeria– the investment
The franchise investment to become a Fat Toni's Pizzeria franchisee is £24,995 + VAT.