Become a high-performance executive coach and trainer with FocalPoint International. Founded by Brian Tracy and now launching in the UK!
Become a high-performance executive coach and trainer with FocalPoint International. Founded by Brian Tracy and now launching in the UK! Read Less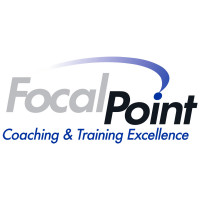 Start Your Own Business Coaching and Training Franchise
FocalPoint International is a business coaching franchise, specialising in helping entrepreneurs, start-ups and established businesses to improve their business practices and achieve their goals more effectively.
What do business coaches do?
A certified business coach is trained to get the best out of the people they work with.
FocalPoint coaches know how to ask the right questions. A qualified coach helps you reach your goals, gives you feedback and holds you accountable. Even those at the top of their industries look to coaches to overcome their struggles, keep their focus and stay on track. FocalPoint coaches work step-by-step with business leaders so they can move into the top 10% of achievers.
Who makes a good business coach?
The opportunity is suited to business executives and senior managers with 10 plus years of experience who want to develop their own business within an established and proven structure.
A FocalPoint coach has an entrepreneurial spirit, a strong work ethic, an ability to develop a rapport with decision-makers and a strategic mindset to help businesses think differently and jump to the next level. The best coaches are confident, amiable personalities who genuinely enjoy helping others. A successful coach is a forward-thinker who aligns with the FocalPoint culture and values.
What's included?
Full certification and start-up training with ongoing support and mentoring
Accelerator program plus your own coach so you make a fast start
Online learning platform, sales and marketing tools, your own website
Networking opportunities with top speakers and fun social events
Regular team calls, webinars and extensive online library at your fingertips
Plus, much more!

Who are FocalPoint
FocalPoint is a world leader in professional business coaching and training. We are a franchise organisation of business coaches and trainers who work with executives and business owners to enhance their companies and their lives.
FocalPoint is about people. We are a community of over 200 business coaches worldwide who are changing the world through business leadership and education.
The FocalPoint difference
If you were looking for a business coach, you would undoubtedly want to know about their system for coaching, how that system was created and where it was tested.
The FocalPoint coaching and training programs have been personally developed by legendary business expert Brian Tracy from 40 years of extensive research.
Following our proven system, our coaches work with leaders and their teams to leverage Brian's business building tools, strategy, and methodology for maximum benefit.
Why choose FocalPoint
At the heart of the FocalPoint ethos is the vision to inspire business leaders in every city in the world.
Our highly-regarded coaching and training programs focus not only on the development of skills, but also on behavioural and attitudinal changes. This is the key to achieving immediate outcomes and long-term results for our clients. Following our well-established system, FocalPoint coaches have the support and connections necessary to thrive in their business.
What do our newest coaches say?
"I connected with the purpose and vision of FocalPoint and believe in the power of positive change through the ripple effect."
"After evaluating several other coaching franchises, I found FocalPoint most aligned with my core values."
"FocalPoint is a first-class operation with a great team of authentic individuals willing to support me!"
"FocalPoint has the best content to deliver these vital business coaching services and I was impressed with their systems and processes."
Next Steps
If you are interested in finding out more, please complete the form below to request more information and one of our franchise team will be in touch.