Fresh is a low cost, high performing franchise with a track record of having franchisees turning over more than £10,000 in their first 3 months.
Fresh is a low cost, high performing franchise with a track record of having franchisees turning over more than £10,000 in their first 3 months. Read Less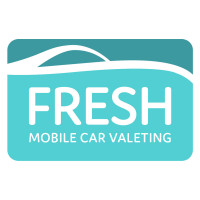 Fresh Car Valeting is one of the largest and most recognised mobile valeting brands in the UK.
A bold statement, however our customer base of over 14,000 people who book with us regularly backs this up. We're in a fortunate position. We want to revolutionise the way the industry works by putting our clients first, focusing primarily on delivering an excellent service and being passionate about what we do.
There are many reasons to become a Fresh Franchisee. As well as getting comprehensive training and being part of a successful brand, we look after all of our people at every level and offer support to ensure you and your business succeed.
Your Very Own Fresh Opportunity
We believe that everyone should have the opportunity to start their own business, whether it be due to lack of capital, time, or just not finding the right idea. We have found the solution by offering a 'business in a box' package.
We pride ourselves by partnering with ambitious individuals who have a drive for remarkable success. We work extremely close with them and provide the systems and processes to achieve their goals.
The benefit to you is half a decade of experience in the industry. We know the car cleaning industry inside out and back to front - we have cleaned over 20,000 cars in the last five years. We understand our customers and know exactly what they want- a personal service, a shake of the hand and a quick chat. The days of cowboy valeters are over. Let us share our insights and help you create a successful business with a healthy base of repeat customers.
We'll provide complete support, generate all customers and manage all diaries/financials. We need somebody who is as crazy about cars as us, someone willing to get stuck in and earn a good living doing what they love.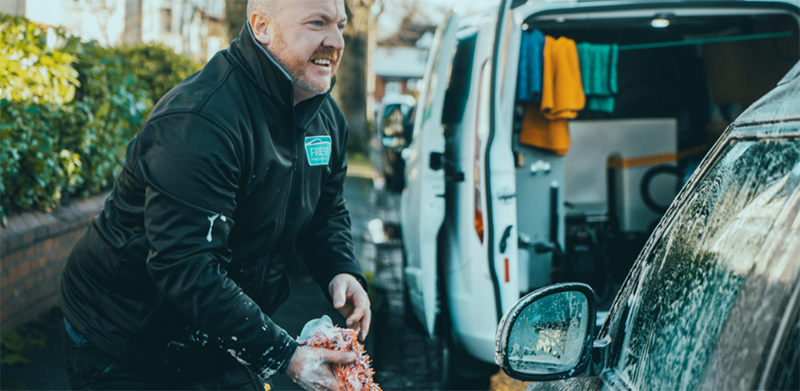 About Us
Fresh started in 2015 as a university project. Sam, the founder, saw a gap in the market for a premium valeting service delivered by people who were proud of their work.
Fresh was created with one idea in mind - consistently delivering excellent service to our customers and building a team of passionate people about what they do.
Our mission is to revolutionise an industry that hasn't had much innovation in decades. We've decided to take this even further, having each member of our valeting team run their own franchise. Our franchisees collect regular clients using our proven systems and have the opportunity to build an amazing business for themselves.
Financial Information
Your earnings will vary from £25,000 to well over £50,000 depending on how much you work, how quickly you can generate regular clients, and if you decide to build a team.
We guarantee £10,000 of enquiries within the first 3 months. We are happy to rent you a van if required to keep your upfront costs down.
Experience valeting is not required, and we will offer you training. We charge a franchise fee of £5,000. With a lesser management/marketing fee of 20% (charged once your business is successfully up and running with over £2,000 per month in sales).

Who we are looking for
Our team is built on the values of reliability, quality and having fun. The key things we are looking for in a franchisee are:
Reliability - we are always focused on making sure our customers have a great experience, starting with always turning up when we say we will.
Quality - having a genuine interest in becoming a car care professional and a master of your craft.
Fun - Rain, sun or snow, the day is what you make it. Our team aim to make the most of every day, keeping a positive attitude and focusing on delighting our customers.
Training and support
We'll provide complete support, generate all customers and manage all diaries/financials.
We want to support you in becoming the best version of yourself by freeing up your time and taking care of your customer bookings and marketing! With FRESH, you are your own boss, and you take charge of your career whilst we support you in doing so. So far, every Fresh franchisee has turned over more than £10,000 within their first 3 months, with a 100% success rate. We are committed to seeing our franchisees succeed and grow.
Next Steps
With our systems, support, experience, marketing and brand, we can help you take your first step towards running the kind of business that could take your life to the next level!
We'd love to partner with you and help you achieve your goals in business. It's tough on your own. Between valeting, looking after the van, calls, emails, social media, bookkeeping, invoicing, customer service, stock management, diary management and all the rest, it's hard to ever get a minute to yourself. Let's be honest; you go into business to make your life better, not worse!