The multi-award-winning and life-changing FUNDA Franchise opportunity to make Children's Physical Activities and Childcare your business. Ofsted Registered and officially recognised by Her Majesty The Queen. Earn £250,000.00 net profit salary within three years. We contract your first venue for... Read More
The multi-award-winning and life-changing FUNDA Franchise opportunity to make Children's Physical Activities and Childcare your business. Ofsted Registered and officially recognised by Her Majesty The Queen. Earn £250,000.00 net profit salary within three years. We contract your first venue for you worth over £57,000.00+ per year, plus access to Local Authority HAF Funding of up to £100,000 per year with 100% Government Funding available to start this exciting business. Read Less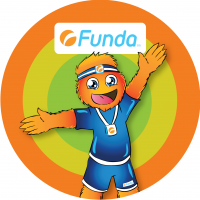 The Life-Changing FUNDA Franchise Opportunity…
Start your multi-award winning, Ofsted registered FUNDA Children's Physical Activities, Education & Childcare Franchise. Earn £250,000.00+ net profit salary within three years.
We contract your first venue for you - worth over £57,000.00+ per year, plus access to Local Authority HAF Funding of up to £100,000 Per Year with 100% Government Funding Available to cover your business start-up costs with FUNDA Head Office Marketing (Done-For-You) to start this exciting FUNDA business.
(HAF) Government Funding - The Game Changer For You!...
As a proud delivery partner of the Government's Holiday Activities and Food (HAF) Programme in your area, you have access to HAF Funding of up to £100,000 from your Local Authority.
Our specialist team works with your Local Authority to secure funding for this much-needed programme. There are very few organisations in the UK that can deliver this programme and this is clearly a huge boost to your new business. We have immense experience in setting up HAF programmes across the UK.

Could FUNDA Be The Business For You?…
Your new business and career can earn you over £250,000+ net profit salary by year three.
FUNDA will support you to access the Government's Holiday Activities and Food (HAF) Childcare funding and 100% Government-backed business start-up funding.

Your FUNDA Five Core Service Offer Will Be In High Demand…
Children's Activities, Education and Childcare is in huge demand in your area, our FUNDA Active Methods are proven to EMPOWER children's lives using our FUNDA Five Core Service Offering:
Wraparound Childcare
Holiday Camps
Birthday Parties
Activity Classes
Inflatable Fun Days
We will contract Your First School for Ofsted Registered Wraparound Childcare – This is worth over £57,000.00+ per year and all your additional income generation and customer base will flow from this.
The Package:
Everything you need to ensure your business success utilising a comprehensive launch package:
FUNDA 'Income Guarantee'
FUNDA Five Core Service Offering
First Venue Contracted (Worth £57.000.00+)
Exclusive 100 School/Venue Territory
FUNDA Online Booking System
CRM Package
Branded FUNDA Vehicle
Branded FUNDA Giant Inflatable
Essential Equipment
FUNDA Head Office Marketing
FUNDA Website & Social Media
FUNDA Outstanding Training & Support
FUNDA Online Operations Manual
Business Mentor (12 Months) * Included
The Investment:
FUNDA Franchise investment of £19,500+VAT
You will receive an exclusive territory of over 100 schools. With our 'FUNDA Income Guarantee' and first venue contracted for you worth £57,000.00. Need funding? 100% Government Funding Available…
We have made it really easy for you and have teamed up with the UK's leading Government Start Up Loan Consultancy. They produce your Business Plan, Profit and Loss and Cashflow Projections working with you at every stage of the application process. This is completely Free of Charge and you get a business mentor for 12 months included.
Why Schools, Teachers & Parents Choose FUNDA…
FUNDA Provide cost-effective, quality assured Childcare children love to attend and benefit from, even if parents don't need childcare!
FUNDA extend the school day the 'FUNDA Active WAY' providing Ofsted Registered, Quality Assured & Cost-Effective Physical Activity-Based Childcare all year round taking the stress and pressure away from schools, improving the quality of activities and Wraparound Childcare provision while generating school extra income to improve their school budget.
FUNDA generates much needed income and revenue for schools. Whether we like it or not, schools today are very much business-driven. Cost savings and revenue generation are key and we are happy to provide both while providing a quality assured service and long term partnership with the schools in your area.
Save Costs
Reduce Staff Stress
Provide A Welcome Revenue Stream
Give Parents Confidence
Develop The School's Reputation
Create Fundraising Opportunities
Government & Schools COVID Recovery

OUTSTANDING Training & Support Package…
You will attend an intensive initial week of comprehensive FUNDA training but it certainly doesn't stop there.
You'll never be left alone wondering what to do. If you have a question or query, there is a wealth of support on hand to help you through your business growth and development journey in every aspect of your FUNDA business and you are always welcome to attend our FUNDA head office for further inspiration:
Marketing Done-For-You
Business Operations
Business Management
Online Booking System
Customer Relations
Accounting, Book Keeping & Finance
Online Resource Centre
Monthly Conference
Fortnightly Webinars
Proposal Reviews
Head Office Event Management
Regional Calls
Annual Conference
Weekly Newsletter
Annual Review
Support Calls
Franchise Social Media
1-2-1 Support Calls
Support Hotline

Join The FUNDA Family With Royal Seal of Approval…
Back in 2012, there was a Royal visit to Burnley to celebrate the Queen's Diamond Jubilee.
FUNDA was chosen to meet all three royals: Her Majesty The Queen, Prince Philip The Duke of Edinburgh and Prince Charles and this was Her Majesty's message to the FUNDA team…
"Keep up the excellent work and efforts with what you deliver to children and our communities.
I look forward to meeting you in the near future".

Who Are We Looking For?
Are you a teacher who's fed up with the constant pressures of the UK education system?
Maybe you're already a teacher, coach, childcare practitioner, school governor committed to a career in children's physical activities, education, sports and thinking of ways to increase your income without working all hours. Perhaps, you'd love the opportunity to be able to impact larger numbers of children by working with more schools and families in your area.
Whether you want to work as a coach, childcare practitioner, leader yourself, employ other like minded people or a combination of the two, the FUNDA Franchise model is flexible. You could create a hands-on business which grows to enable you to step up into a management role. Equally, you could establish the business as a strategic management opportunity from the outset.

Is This You?…
Enthusiastic
Hard Working
A People Person
Motivated, Resilient - Never Give Up Attitude
A strong desire to grow a thriving business
You want to leave a legacy behind and be remembered
Child centred, active, fit, healthy and positive
A passion for developing children's physical activity
Understand the importance of physical activity and fitness
A willingness to have fun
A team leader/ manager or change maker
Then Here are Your Next Steps…
Get in touch with our FUNDA Franchise team by completing the form below to find out how you can claim your territory and start your FUNDA Franchise today!