Fancy changing career and working on luxury boats with high-class clients? Join the leaders in boat valeting and cleaning services today.
Fancy changing career and working on luxury boats with high-class clients? Join the leaders in boat valeting and cleaning services today. Read Less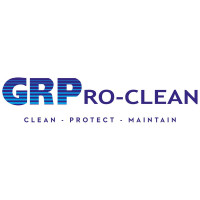 The GR Pro-Clean story began over 20 years ago, by Company Director John Stokes. Having left his long-term sales manager role in pursuit of new challenges, John established a business specialising in boat cleaning services.

Since the brand was established, demand for GR Pro-Clean's services have had an upward trajectory, and the business has expanded into many marinas in the surrounding area as well as employing many new staff including co-director Chris.
Today, GR Pro-Clean stands as a leading provider of boat cleaning and valeting services throughout the UK. Known for their first-class reputation, no-shortcut approach and commitment to delivering a consistently outstanding service to boat owners, the GR Pro-Clean team take great pride in their workmanship and approach to serving clients.
The GR Pro-Clean Franchise Model
Having perfected the business model ourselves over the past 20 years, we've learned lots of important things that we now implement to run a highly successful operation.
We are passionate about passing this knowledge and success through a franchise model with carefully selected partners. As a GR Pro-Clean franchisee, you'll benefit from an exclusive franchise territory in which you'll operate in based on various key factors. Most importantly, the number of potential boating clients within the area.
Using our proven sales techniques, cleaning methodology and company-owned cleaning products, franchisees can expect to start booking new clients and generating revenue within the first month.
As a franchisee of GR Pro-Clean, you'll receive full training and support and details of this can be found below.

Full Training and Support Provided
When you join GR Pro-Clean as a franchisee, you'll receive all of the training and support that you need, to start a successful business so that you are in business for yourself but not by yourself. Our comprehensive support package includes:
Full startup and support package
Exclusive, mapped region to do business
24/7 access to detailed operations manual
Full training on the cleaning methods and techniques to develop our reputation
Comprehensive business management training and advice
Marketing materials, guidance and support
Secure five-year renewable licence

Who Are We Looking For?
We have earned a first-class reputation in the industry upholding the highest standards of customer care to our clients and their boats. We therefore only accept franchisees who have the same work ethic, willingness to both learn and achieve, and the ability to adapt.
Below are some of the most important attributes we look for in our franchisees:
Strong Interpersonal Skills – we're looking for someone who can establish and build on long term relationships with marina staff, boat owners and the general public.
Outgoing Personality and/or Sales Background – experience in sales will be beneficial, but more so the desire and skills needed to get to know people.
Hard Work Ethic – while many franchisees can expect both a change of pace and lifestyle with our model, the GR Pro-Clean brand has been built on the back of hard work, and no business will succeed without the same approach.
Someone Who Likes A Challenge – running a business is a challenge, with potential bumps in the road. Whilst you'll have us right behind you supporting you each step of the way, you'll need to understand that to build a profitable business, accepting challenges is part of the journey.
Get in touch today
To find out more information about the GR Pro-Clean franchise opportunity, including details on investment level and earning potential as well as other useful information, click below to make an enquiry. We'll send you our franchise prospectus which contains more info including a Q&A, day in the life of a franchisee, and much more.