Green Machine Franchises offer the independence of small business ownership supported by the benefits of a big business network. We are the largest wholesaler of hemp products in the UK.
Green Machine Franchises offer the independence of small business ownership supported by the benefits of a big business network. We are the largest wholesaler of hemp products in the UK. Read Less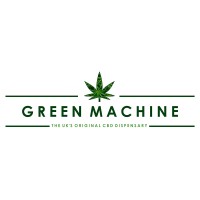 Who We Are
In early 2017 Paul the company owner was diagnosed with Rheumatoid Arthritis, a degenerative condition that causes a great deal of pain in the joints and ligaments of the body and restricts movement and freedom of accessibility.
Paul's rheumatology specialist had been pushing him to take a form of medication that could control the disease but sadly, that would also render him unable to have children. Being in his early 30's and engaged to be married, this was too much to sacrifice.
There was a clear and present solution the doctor had not ordered however, CBD and Medical Cannabis was changing in the UK, although not fully accessible. The UK government ruled that CBD and other minor cannabinoids are not a medicine, thus making them free to consume without the fear of imprisonment.
After months of experimenting on himself with the brands he had access to he finally found a reliable, consistent way to treat his pain.
It was at that stage, Paul decided to found a company dedicated to help others the way he had been helped after having safely and effectively managed his condition.he mission was personal and the goal was freedom to be treated naturally, without the risks associated with traditional cures. Paul's mission was clear, supply the finest CBD products in the market and give access to those who need it most.
Although unable to sell medicinal cannabis. Hemp, a close cousin, provided the relief from pain that Paul needed and he firmly believed that this was the perfect way to break the stigma associated with the cannabis plant.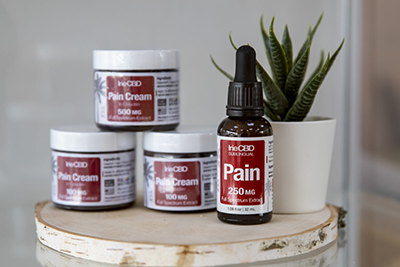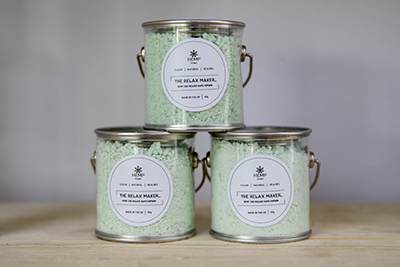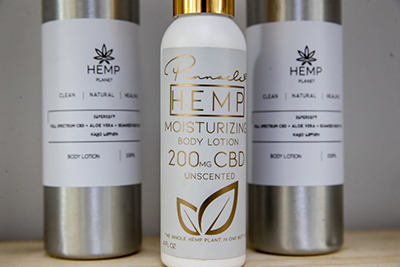 The country was ready, the political climate was changing, hearts and minds were changing and so Paul assembled a team to begin the project.
Green Machine CBD Dispensary started from humble beginnings, like a seed, germinating and growing we adapted and went with the flow, looking to the lessons of those that came before us in the USA and beyond, we stayed flexible and let the culture and the revolution guide us. Listening to our customers, finding the right products to meet their needs.
After 1 year of research, 16,500 miles driven, 51 EU flights, 8 transatlantic trips, and hours upon hours in cannabis farms, we opened the door in our tiny concept store.
After the first 4 months selling our products we realised that we were going to need a bigger space. Our sales and business grew so fast that it made our heads spin. Customer after customer coming to us to find their balance and trying to lead a pain free life.
One and a half years and thousands of kilos later. Green Machine CBD Dispensary is flourishing into the most exciting CBD / Cannabis retailer in the UK.
So What Are You Waiting For?
JOIN THE GREENRUSH TODAY
Join the first Cannabis business in the UK and the first and only Cannabis Franchise on the market.
Owning a Green Machine CBD Dispensary store has never been easier!
How would you like to offer a huge range of CBD products including; Flowers, Coffee, Tea Bags, Skin Care & more?
There hasn't been a better time to own your own business, with a Green Machine CBD Dispensary franchise, you can start your career in the cannabis industry today! The GREEN RUSH has hit the shores of the UK and now's your chance to be a massive part of it.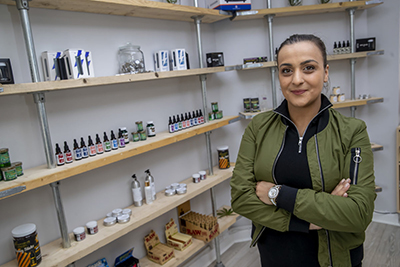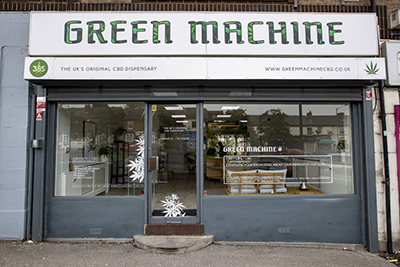 We import only the best USA CBD products and create a huge selection of our own exclusive range of CBD infused coffee, tea, edibles, topicals and much more. You won't find them in any other high street store.
Green Machine CBD Dispensary Franchises offer the independence of business ownership supported by the benefits of a big business network.
We have now opened 3 new stores in the past 2 months and are working on the next 10 stores in London and Birmingham.
What does a Green Machine Franchise Consist Of?
So many people think of starting their own business – not just for the financial rewards but for the opportunity to be your own boss and run your own life. But the downside is that although you get all the rewards, you also take the risks. Taking on a franchise within a proven operation reduces those risks substantially. By joining Green Machine CBD Dispensary, you can reduce them even more!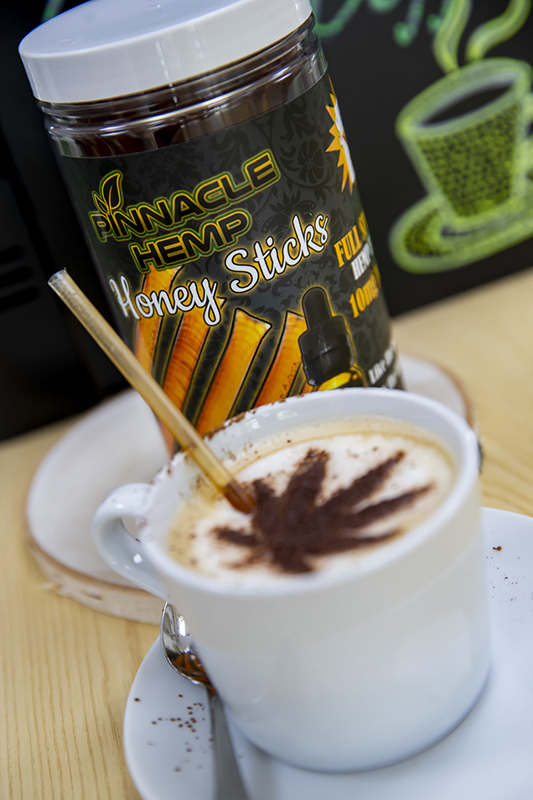 Track Record of Success – We have a developed a method of doing business that works well and produces successful results.
Strong Brand – One of the biggest advantages of franchising is that the company is building a brand on a regional or national basis that should have value in the eyes of customers you're trying to attract.
Training Programme – We have a training programme designed to bring you up to speed on the most successful methods to run the business. We have reference materials to assist you in dealing with whatever comes up while you're running your business.
Ongoing Operational Support – We have staff dedicated to providing ongoing assistance to franchisees. You're not alone when you're building and running your business, and you can always call on experienced people when you hit a rough spot or want to share new ideas for growing the business.
Marketing Assistance – We will offer you marketing assistance to provide you with proven tools and strategies for attracting and retaining customers.
Purchasing Power – As a franchise you can take advantage of the buying power of the entire system to negotiate prices for everything you need at significantly lower levels than you could achieve as an independent operator.
Risk Avoidance – The biggest reason to buy a franchise is that, if you're smart, it will help you avoid much of the risk of starting a new business.
Next Steps
If you think the Green Machine CBD Dispensary franchise would be a great fit for you, fill in the form and you will be sent further information on this fantastic opportunity.