Greenberry's originated on the East Coast of the USA, and is a high-end coffee shop, with a good food offer. It prides itself on serving the finest selection of specialty coffees, teas and freshly-baked pastries in a warm and inviting atmosphere. It will have 40 units trading on 3 continents, as... Read More
Greenberry's originated on the East Coast of the USA, and is a high-end coffee shop, with a good food offer. It prides itself on serving the finest selection of specialty coffees, teas and freshly-baked pastries in a warm and inviting atmosphere. It will have 40 units trading on 3 continents, as at the end of Q1.20. It is seeking area developers for the UK. Read Less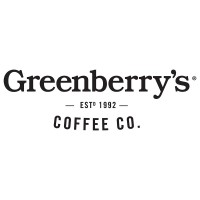 Nestled in the heart of the Blue Ridge Mountains, the first Greenberry's Coffee Co. store opened in Charlottesville, Virginia in 1992.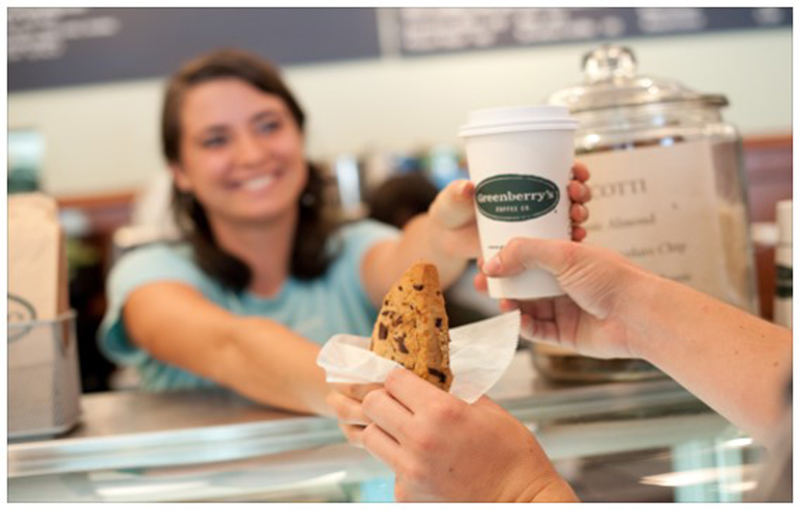 Sean and Roxanne Simmons opened with the intent of serving the finest selection of specialty coffees, teas and freshly-baked pastries in a warm and inviting atmosphere. In order to ensure the integrity and quality of the coffee they served, they knew that they needed to roast their own product.
Even today, every batch of coffee served is roasted by hand by Greenberry's Master Roaster and shipped fresh on a daily basis. Our Master Coffee Roaster views roasting as an art, not a job, and the difference is evident in every cup that is enjoyed.

As the customer base grew, Sean and Roxanne started receiving inquiries about bringing the same sense of community and high-end coffee to other locations. They started franchising Greenberry's Coffee Co. and partnered with like-minded people who shared their same passion for coffee, quality and customer service.
As the coffee market grew, the need for high-quality, freshly prepared food arose. Sean and Roxanne wanted to bring the same dedication to quality to the food program as they had to their coffee. Creating a breakfast and lunch menu centered around fresh, savory ingredients. Paired with Greenberry's Coffee Co.'s freshly baked pastries and baked goods, they created a full line food solution that continues to expand as trends and dietary requirements develop.
Our goal, every day, is to provide our customers with the best products and finest service in a clean and friendly environment.
We care.
We are knowledgeable.
We are dedicated.
We are consistent.
We offer only the highest quality of products, using the freshest ingredients.
Greenberry's Coffee Co. has built strong and lasting relationships with its customers because we are consistent among all of our stores, offering a friendly, clean, welcoming, 'home away from home' feel for our customers.
At Greenberry's Coffee Co., our customers are happy and feel comfortable because each and every employee feels connected to the brand; understands, enjoys and is respected. Greenberry's Coffee Co. offers an open work environment where ideas and innovations are encouraged and welcomed. Through this, we have successfully been bringing our community the best service, food and beverage options and a warm, inviting ambiance for 25 years.
Greenberry's points of differentiation include:
Freshly hand roasting every small batch of coffee for each location
A rich, high end and always welcoming atmosphere
Freshly baked pastries on-site daily, including proprietary Greenberry's Lumpy Scones
Greenberry's proprietary coffee, tea and smoothie recipes
Superior customer frequency & loyalty
25+ years in coffee roasting and coffee shop experience
Scalable & flexible menu offerings
Comprehensive training & opening program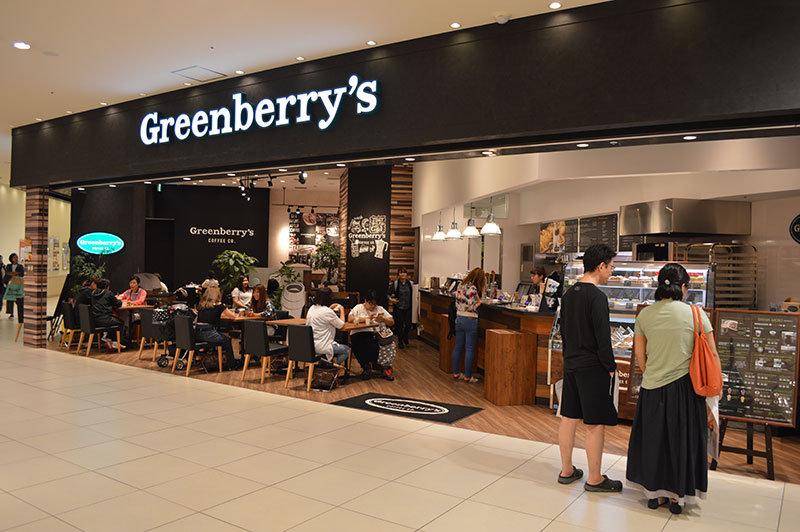 Greenberry's Coffee Co. is more than just a coffee shop. We offer a large selection of specialty coffees and teas, traditional and non-traditional lattes, a wide range of cold beverages as well as an extensive breakfast and lunch program.
Our flexible food program allows easy customization to the offerings based on regional or dietary needs. Our foundation remains standardized however, regions, religions and cultural trends allow for more diversity of local products.
Every day, our stores offer a wide selection of vegetarian, gluten free, vegan and paleo options.