Join the UK's largest barber group, established since 2000. People will always need a haircut.
Join the UK's largest barber group, established since 2000. People will always need a haircut. Read Less
Headcase Barbers - a unique opportunity to invest in the UK's largest and fastest growing brand in barbering, with an international presence in South Africa, The Netherlands and Ireland.
Established in 2000, Headcase Barbers' vision is to restore the barber shop to the centre of the local community and to revive the experience of first-class barbering; a relaxed and welcoming shop environment with classic 'signature features', excellent customer service, and great music.
Men's barbering is booming – it's recession-resistant as haircuts are essential with regular repeat custom. There is a significant business reward for creating an authentic destination venue, where customers look forward to and enjoy a regular visit.
We're looking for passionate, self-motivated people - whether you are a barber looking for your own shop or an investor looking for a rewarding part-time management franchise, we can help you to build a fulfilling business.
We will support you every step of the way; from selecting the ideal location, recruiting talented and committed barbers, through to assistance with financial planning, marketing, business development and operations.
Our full training, bespoke business and management information systems and close operational support, will help you to get the very best from your business.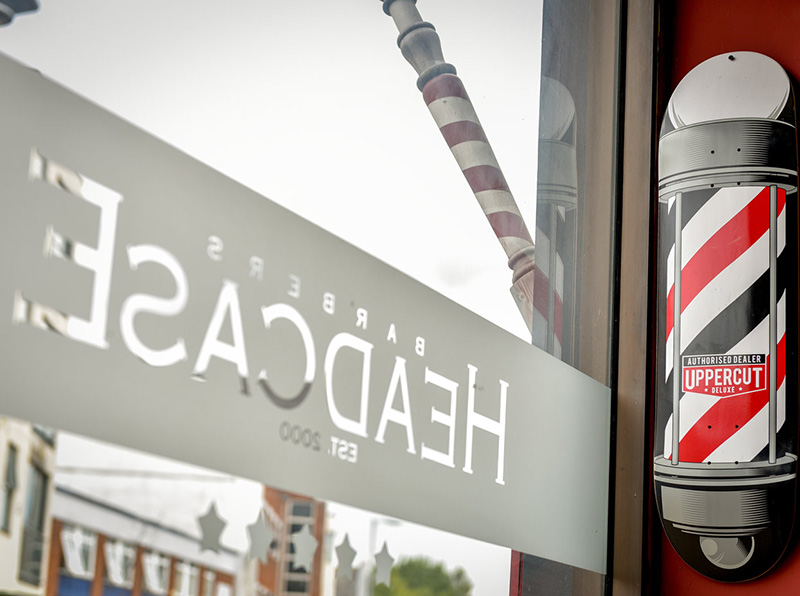 Why Headcase Barbers?
Charismatic established brand with active social media participation and high customer loyalty.
Full training and ongoing support from a professional and experienced team.
Streamlined fixed costs and business model (the business cannot be replicated on the internet).
Strategic business partnerships with global product manufacturers.
With a growing network across the UK, we can outpace any independent barber with reinvestment in your business, from ePOS system upgrades to marketing, training and staff benefits.
Next Steps
If you share our vision for success and you have a determination to succeed, we want to hear from you.
If you think you would be the perfect fit for a Headcase Barbers Franchise then fill in your details below and we will get in touch