Finance Available
Hey Baby 4D Franchise
Baby Franchise
We provide you with all the tools and knowledge needed to establish and manage a highly successful clinic. Get ready to make a difference in the lives of expecting parents and their little ones.
Financing Assistance
Yes - through one of our banking partners
Available Locations
Opportunities available throughout the UK
Who are Hey Baby 4D Franchises?
Hey Baby 4D is a network of private ultrasound clinics. Our original clinic opened in Derby in 2015 and we began to franchise the business in 2018. We specialise in non-diagnostic pregnancy scans and screening tests which are carried out by a qualified sonographer. Hey Baby 4D are now one of the largest and most experienced ultrasound brands in the UK.
At Hey Baby 4D, we believe every expectant parent deserves safe and high-quality care during their pregnancy and beyond. Our mission is to provide expectant parents with a caring and safe service where they can take their time to bond with their baby, all for a fair price.
By joining the Hey Baby 4D franchise, you can experience the daily joy of families celebrating a gender reveal, a couple reassured about their pregnancy and the treasured support offered when pregnancy issues arise.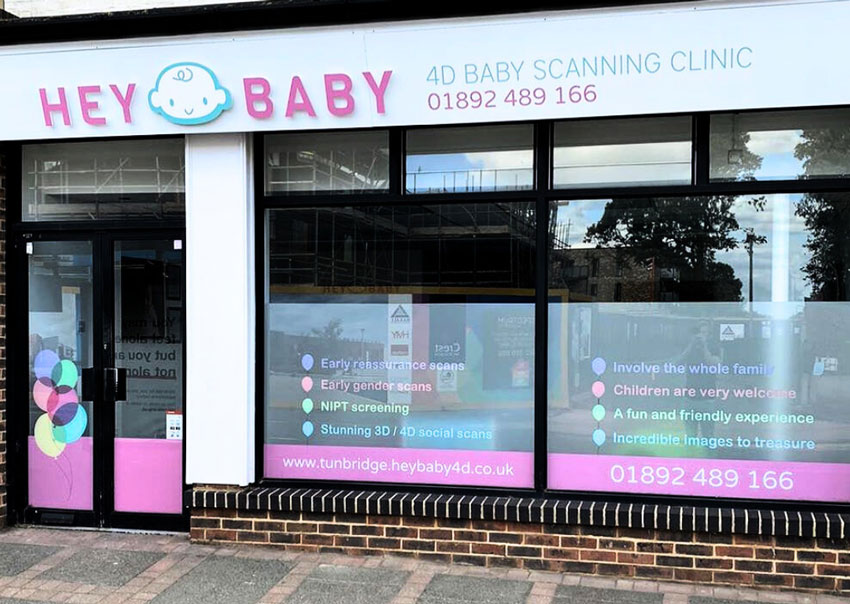 Why become part of Hey Baby 4D's network of franchisees?
Franchising puts you at a great advantage to successfully grow your own business. Instead of facing every obstacle alone before and after you open your doors, you'll get a head start with the training, ongoing support, brand, and reputation that comes with a Hey Baby 4D franchise.
Our franchisees come from a wide range of backgrounds. The thing we all have in common is our passion for providing excellent and safe care to pregnant women and their unborn babies. Supporting families through this memorable time is most rewarding.
With over 19 successful clinics already established and more opportunities available throughout the UK, now is the perfect time to join our network. Our tried and tested business model and years of expertise in the ultrasound sector give you a head start, while our ongoing support and training will help you grow your business efficiently.
How much does a Hey Baby 4D franchise cost?
The Hey Baby 4D franchise fee is £15,000-plus VAT. This secures the franchisee's chosen territory for 5 years and covers the use of the Hey Baby 4D brand name along with assistance setting up the new clinic. New franchise owners will also require another £15,000-£35,000 of working capital to cover additional setup costs. The start-up and ongoing monthly costs will vary depending on location (due to local costs for builders and rent prices for example), but the Hey Baby franchise team will assist with creating a clear, personalised business plan prior to launch.
Financing is available to cover up to 70% of your total investment – the Hey Baby 4D franchise team are happy to introduce you to reputable lenders.
Hey Baby 4D have a percentage-based royalty system, our success is directly linked to yours. We don't charge national marketing fees, either. When you grow, we grow and vice versa.
What do you get for your Hey Baby franchise fee?
Upon joining, we'll guide you through every step of setting up and opening your clinic using our bespoke project management system. Our experienced head office team will provide training and support throughout the setup process, and you'll receive ongoing performance reviews and advice throughout the term of your franchise. The Hey Baby 4D franchise fee covers everything needed to get a new clinic up and running, including:
Operational Knowledge – We provide guidance in equipment / insurance procurement, staff recruitment, process flow design and the daily running of your clinic.
Website & Booking System – We create and manage a bespoke website and booking system to allow a constant flow of bookings, even when your clinic is closed.
Marketing – Our team will manage your paid advertising on Facebook and Google, and it's all included in your monthly fees, allowing you to engage with your local audience organically.
Technical support – Our technicians support the set up and maintenance of all your equipment. Our in-house tech wizards are always on hand to prevent your wires getting crossed so you can focus more on your clinic.
Paperwork – We supply all templates for policies and all other required documents; ready for CQC registration and inspection.
Support - We will work with you throughout the duration of your franchise term to ensure that your clinic is the best it can be. We'll support you with your short term and long terms goals, so together we can grow the brand's aspirations of future market leaders.

Does a Hey Baby franchise cover an exclusive territory?
Yes, the Hey Baby 4D franchise fee covers exclusive rights within the chosen territory.
We allocate larger territories than most franchises, ensuring that there is a large enough population to sustain your business. There's usually room for a second clinic, too!
What marketing support is available for Hey Baby franchisees?
Each Hey Baby 4D clinic receives a fully bespoke website with an integrated booking system and Customer Management System (CMS) which tracks KPIs, customer contact and feedback. We also provides lots of branded content for use on social media, as well as in house digital design – so there's no need to spend extra cash on big agencies or freelancer fees.
Hey Baby 4D has an in-house expert team to manage Google AdWords and social media accounts for advertising. We use the latest marketing tools and supply templates including posters, leaflets, and photo sleeves.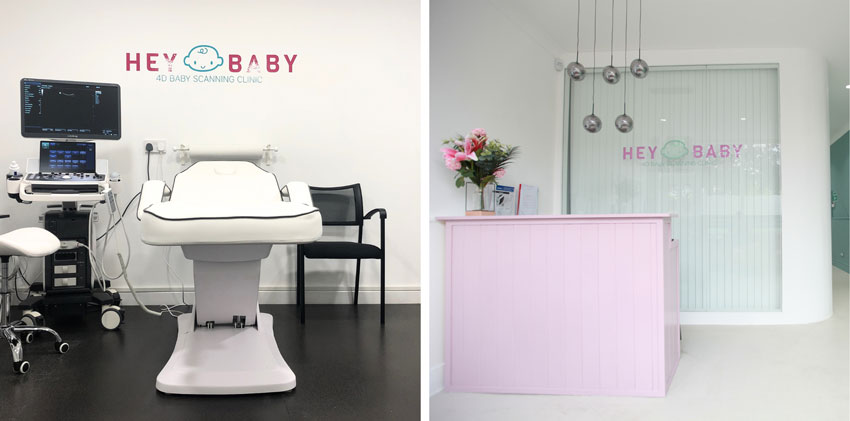 How much time do I need to commit?
Hey Baby 4D franchise offers flexibility for franchise owners. While some franchisees choose to operate a single clinic to fit around the needs of their family, others may run multiple clinics within their territory as a full-time business.
Does Hey Baby offer approved products and services?
Franchisees have access to the supplier directory and will be introduced to all Hey Baby 4D partners prior to opening. The equipment (including a new 4D ultrasound scanner) and essential services such as specialist insurance and accountancy come with pre-arranged discounts for Hey Baby 4D franchisees.
How can I apply to become a Hey Baby 4D franchisee?
For more information on starting your own Hey Baby 4D franchise, please complete the form on this page.
Get Your Free Information Today!
To contact Hey Baby 4D for more information regarding their Franchise and speak to them directly with any questions you have, please complete the form below.