Here at Homes-4 we consider it's a privilege to represent our clients and their property, ensuring they have complete confidence in us as their agent. That's why we're a little different to other lettings agencies. SPRING OFFER - commit to join us in March/April 2021 and the Franchise fee will... Read More
Here at Homes-4 we consider it's a privilege to represent our clients and their property, ensuring they have complete confidence in us as their agent. That's why we're a little different to other lettings agencies. SPRING OFFER - commit to join us in March/April 2021 and the Franchise fee will be reduced to only £10,000 plus VAT. Read Less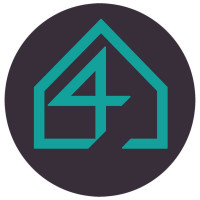 Homes-4 Franchise Testimonials
Below is a selection of testimonials from people that operate the Homes-4 Franchise or have used the Homes-4 business services in the past.
Contacted several letting agents before deciding to use Homes4Harrogate and I wasn't disappointed. Brilliant service. Good communication all the way through. Highly recommend them and will use again.
We recently let our a 2 bed apartment in Harrogate on the buy-to-let market. I've been very pleased with homes4harrogate's service so far and would recommend to anyone. Given our busy work and home life, I needed a managing agent who is quick to respond, communicates clearly and thoroughly and takes the initiative involving us on the bigger items. Sarah and the team have been just that. Sarah really seems to care about both us as clients and our tenants, she worked very hard to get our tenants in and settled quickly.
I would definitely recommend Homes4Harrogate, Sarah has been fantastic throughout. Offering fantastic advice, always going above and beyond. Homes4Harrogate get to know the property and the landlord which I've found offers a real point of difference when selecting an estate agent.