Hub Care Support is an exceptional opportunity to enter the care industry at a lower initial investment cost. The Hub isn't a care agency, it's a matching service that prides itself on giving their service users choice, consistency and quality care, whilst empowering Personal Assistants to... Read More
Hub Care Support is an exceptional opportunity to enter the care industry at a lower initial investment cost. The Hub isn't a care agency, it's a matching service that prides itself on giving their service users choice, consistency and quality care, whilst empowering Personal Assistants to remain self-employed. Read Less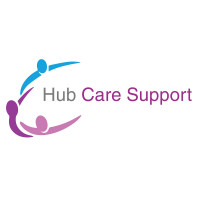 Hub Care Support Franchise Testimonials
Below is a selection of testimonials from people that operate the Hub Care Support Franchise or have used the Hub Care Support business services in the past.
I Joined Hub Care Support 4 years ago after hearing about them through my Dad who heard about Hub Care through an Alzheimers Carers support group. I had been a carer since I was 18 working in Day centres for the Elderly then on to supporting individuals with Epilepsy and supported living then onto Cares Homes and then to an Agency, after gaining plenty of experience I decided that I wanted to try Hub Care Support out and be a self employed Personal Assistant and it was the best decision I ever made!! I suddenly felt so independent and in control of what individuals I wanted to support, the days I worked and the hours I worked and most importantly I could give the clients that I matched with the time needed to support them and to give them the personal "one to one" service; not only that they needed but what I always longed to do but couldn't due to the back to back calls I had to do within my shifts at the agencies and care homes which is expected of the carers. Never in my working life have I looked forward to going to work so much, to visit my lovely clients and I am now earning a vast amount more because of the hourly rate being much higher than agencies and care homes. This means I can now spend time with my young children without having to do unsociable and longer shifts to earn the same money. I chose the hours to fit around my life and Family and thoroughly enjoy being a Personal Assistant with Hub Care Support.
My name is Dave. And I joined the Hub as a personal assistant in November 2018. My move into the care industry came as a surprise to my friends as well as myself. Having worked in a furniture factory for 37 years I was settled to see my years out until I was suddenly made redundant in the summer of 2018. A friend offered me 3 days a week gardening, but this would not be enough. My wife then pointed out Hub Care Support. We had PA helping with my mother-in-law and so suggested I could do also do the work of a PA (carer). I was certainly unqualified for the care industry but she persuaded me to apply to the Hub. ( As she put it, I would talk to anyone so interested in people). I hadn't had an interview for nearly 40 years but Natasha from Hub Care Support who saw me was very patient and didn't seem to mind that I had no background or training in care. She explained that the Hub via QCAS would train me and support me, as having the right attitude and a caring nature were as important as a care background. I haven't looked back since, I initially worked part time before giving up the gardening and going full time social caring. The way the Hub operate is like a dating agency, they try to match client's with PA's to get the best possible fit. You can apply for the jobs that suit you best and if you and the client hit it off you start working with them directly. The girls and boys in the office help you set up and run as self-employed and are always there to help and assist you. I have recommended the Hub to friend's for PA's (carer's) to their families, and also as a career as a PA. The best thing is I have made good friends at the Hub and also with the clients I have.
My sister and I have used Hubcare Support for 3-4 years now and have had a number of PAs to take us out shopping and socially and to support us with my domestic tasks. I have been very happy with Hub Care, I used agencies before but had to stop using them. There was a number of reasons for this. My sister and I got a different carer each time, they only had a short amount of time to take us out, there was no flexibility on times and would turn up when they could which meant we could not plan anything and they were a lot more costly. We love the Hub because we have the same PA each time and we chose them out of a list of PAs so we picked the PA most suited to my sisters and my needs and we have now formed a friendship with the PAs and trust them. Thank you Hub Care Support for your ongoing efforts.