IRONOLOGY® is an established professional ironing business with over 25 years of experience.
IRONOLOGY® is an established professional ironing business with over 25 years of experience. Read Less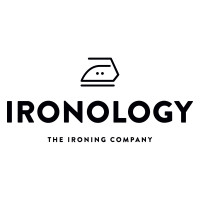 The wealth of knowledge we have gained in the industry over the past 2 decades is at the core of our success. Our proven business model offers great flexibility. It works around family life and other commitments, as well as providing an attractive return. We are thrilled to be sharing our success with a network of partners. Partners who want to be part of a 'stand out' brand, a brand that is synonymous with excellence.
IRONOLOGY® - The Vision
The bigger vision is to be a nationally recognised and trusted brand whilst still offering a local, professional, friendly service. Through the creation of a network of Partners that share the same enthusiasm to provide 'The best service' in their areas. A brand that is invested in the local community and is synonymous with quality, reliability, and professionalism. We want our partners to a have thriving local business that they feel proud of and achieve great work life balance.
A business with huge earning potential.
A proven franchise opportunity that works.
Be your own boss.
An amazing product/Service which people want and will pay you for.
Your own exclusive geographical area
Fantastic training to get you started.
Customer service support for your customers.
A dedicated team to support, guide, mentor and advise you.
Why IRONOLOGY®….. Why Ironing?
Run a business in a sector that is growing. The domestic services market has seen a growth revolution over the past few years. The socio-economic factors that have led to a sustained growth in the demand can be attributed to increased levels of income particularly, the dual income households, a shift in family priorities focusing on leisure than domestic responsibilities and a greater social acceptance of having such help. Families and working people value their time to such an extent that they prefer to pay for chores, allowing them the time to enjoy their lives doing what they love. With an ever-increasing older population there is also huge growth potential amongst this demographic.
Could this be your next franchise?