If you're looking for exciting low cost children franchise opportunities in the UK then look no further than Jabberjacks children's birthday party entertainment and educational activity classes for pre-school children.
If you're looking for exciting low cost children franchise opportunities in the UK then look no further than Jabberjacks children's birthday party entertainment and educational activity classes for pre-school children. Read Less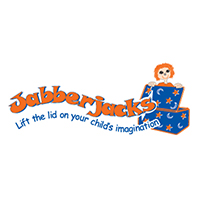 Benefits of becoming a franchisee
With Jabberjacks Franchising the benefits of becoming a franchisee include...
Franchise training and support personalised for you
Our Franchisees love the way our training is personalised to them – it really does give you everything you need to run your franchise business successfully and is one of the key benefits of becoming a Jabberjacks Franchisee.
You will benefit from our training being hands on and we keep in close contact with you throughout that all important first 12 months. Here is a taster of what is included:
Operational Management – You learn all about how to deliver our parties and our pre-school activity classes and importantly, how to maximise your sales and income. We also give support and advice on customer care and how to deliver our high level of service which keeps our customers coming back for more.
Business Management - We show you how to administer your franchise business with our online database and provide you with a simple accounting package, which we set up and continue to provide on-going support with.
Marketing – Our dedicated Franchisee intranet has all the tools you need to market your business. Our PR Team provide tailor-made press releases to get you launched and along with our marketing pack, which includes all our tried and tested strategies, there are plenty of ideas to get you started.
Once your business is up and running, the training doesn't stop there. You will gain the benefit of a team of people offering practical advice as well as IT Support, Marketing and Advertising, so you never feel like you are on your own.
You will benefit from lots of one to one reviews, regional and national events where we all get together to share ideas and feel part of this exciting team. Along with regular newsletters updating you on new initiatives, best practices and any national developments, we also encourage networking with your fellow Franchisees so there is always plenty of help to hand.
As you can see all the training and support is available so that you can focus on getting your business promoted in the right way, with our help of course.
"Jackie and Verity were great, managing to fit the training around my family life. The first 6 months was very hands on and even now I have the reassurance of knowing they are at the end of the phone should I need them."
Wendy Rowland, Franchisee - Jabberjacks (Chester, Northwich and Winsford)
You can benefit from a low investment and substantial rewards
One of the other key benefits of becoming a Franchisee with us is that the start-up package has everything you need to run your business, including the licence to operate exclusively in your area and the good news is the equipment included should last you for years.
The Jabberjacks Franchise package includes, yet is not limited to the following:
A dedicated web page and personalised email address set up by our IT Team.
Personalised stationery and marketing material including brochures and leaflets.
All the equipment you need to run your business, including a sound system.
Personalised artwork for local advertising created by our Graphic Designer.
The option of branded car signage which is a great way to reach your audience when you are out and about.
One to one support from our PR Consultant to launch your business.
Branded tops with a range of styles to choose from.
Accounting package software to include installation and on-going support.
Benefit from a Jabberjacks Franchise that gives you high returns from a low investment...
Becoming a franchisee is easy - A Jabberjacks Franchise costs just £4,995 for an exclusive territory and all the guidance and support you need to run a successful business.
One of the many benefits for choosing Jabberjacks is that we can tailor the equipment costs and working capital to start-up the business in a way that financially suits you. What's even better, is that this investment ensures a positive cash flow as the customers pay you in advance and the management fee for marketing, product development and Head Office's continued support is paid in arrears only on actual income received.
Here follows an example of our 'best' Franchisee who is a sole trader and runs an average of 10 class sessions and 12 parties per month.
Jabberjacks Franchise
Turnover £36,202*
Cost of Sales £5,425
Gross Profit £30,776 (85% margin)
*Sales can be significantly increased, depending on the volume of parties and classes you deliver and the number of employees.In our experience, turnover can be increased by £15,000 per annum through the employment of an additional Party Leader and up to £20,000 where the new employee also delivers additional classes.
Yes an 85% gross margin on your sales really is a benefit of becoming a Jabberjacks franchisee especially when your overheads can be really low. Just compare us to our competitors and those who provide arts and crafts franchising opportunities where you are constantly replenishing your stock. Our high margins = low risks and the security of knowing that your income won't be squeezed by the cost of purchasing lots of materials.
"I benefit massively from being a Jabberjacks Franchisee. The flexibility I have, coupled with the satisfaction of seeing the children's faces as they experience Jabberjacks, and not forgetting the financial rewards is far better than my previous job. It has also helped me develop as a person and running the sessions has made me much more outgoing."
Gaynor Black, Franchisee - Jabberjacks (North Manchester)