Jack Rabbits Barbers franchise opportunities are here & we want you to be part of it, but only if you are good enough. As soul crafted Barbers with our own shops, we understand the struggles you encounter, the amazing skills you have, & the unique relationship you offer your clients. We want to... Read More
Jack Rabbits Barbers franchise opportunities are here & we want you to be part of it, but only if you are good enough. As soul crafted Barbers with our own shops, we understand the struggles you encounter, the amazing skills you have, & the unique relationship you offer your clients. We want to help you grow by using our brand, our experience, & our vision. We are not looking for passengers we are looking for partners. Read Less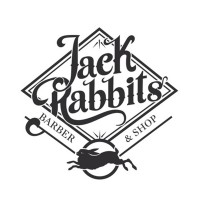 Jump on board with this unique opportunity.
Established in 2015 this new kid on the block is already making waves.
A barbering Academy and our own range of professional grooming products plus a branded App for appointments and loyalty.
With 4 stores open and 2 in the pipeline, we are growing fast and it's easy to see why with first-class barbering, excellent customer service and an atmosphere that oozes chill.
We have over 25 years' experience in the industry and totally understands what it takes to succeed.
The barber industry is flying high and bulletproof when it comes to recessions as a haircut can help you get a job or keep a job. Plus, the repeat custom comes naturally to our clients as this is an environment they want to return to again and again, and it's not just for the cuts, it's the relationships that form and the loyalty it builds.
We are looking for motivated, passionate people who can see the value in the brand to join us and grow with us.
We support you in every step of the way with all stages from start-up, day to day running and even have a training academy to help with ongoing training and support for you and your team.
We are here to make you succeed and we are willing to put our reputation on the line for it.
There's never been a better time to consider franchising with Jack Rabbits Barbers. Whether you have been in the industry for years or you are exploring a new career, take the time now to fully consider this opportunity. We guarantee to support you every step of the way in launching your business and operating profitably well into the future.
Why Jackrabbits
This Industry recognized brand with active social media and branded app for appointments and customer loyalty. Full training and ongoing support by way of account manager and full operations manual.
Shop fit and brand style guidelines
Help with location and premises acquisition
Engaging social media campaigns
Mobil app
Barber training academy for ongoing education
Assisted marketing
Professional advice and support covering legal.
Owner training in team management and business growth.
Promotion levels for all staff increasing profits
Return on initial investment 12 months