Kleen2pristeen is an amazing franchise opportunity. Come and join our team on a new journey to success.
Kleen2pristeen is an amazing franchise opportunity. Come and join our team on a new journey to success. Read Less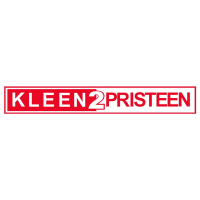 Take Control Of Your Future With A Kleen2Pristeen Franchise
Are you looking to start your own cleaning business but don't know where to start?
Don't worry Kleen2Pristeen have it covered.
The Kleen2Pristeen franchise will give you the opportunity to take control of your working life. Our lifestyle friendly business will allow you to earn a great income working for yourself, not by yourself!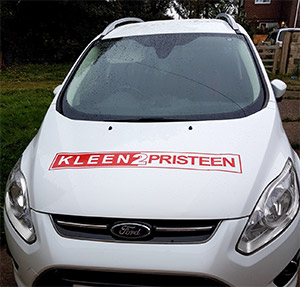 When you become part of the Kleen2Pristeen family, our highly experienced management team will guide you through every step of setting up and running your business.
We provide you with all the tools you need to build a successful business. This includes full training in all areas of the business, marketing, a central website and expert support as you grow your business.
Starting your very own cleaning business in the UK is a great way to dive headfirst into a vast and profitable market. According to the BCC, the cleaning sector in the UK is worth nearly £25 billion!

Beyond a financial value, the cleaning industry is considered to be one that will always be in-demand — after all, cleaning is a necessity across all other industries.
Kleen2Pristeen was established in 2016 by Wendy Marcus. After years working for other companies Wendy decided to take the plunge and start her own business providing exceptional yet affordable cleaning services to domestic and commercial customers.
There are a lot of cleaning companies out there, yet it is difficult to find a business that not only pride themselves on providing an excellent service but are completely trustworthy. Due to the professional and quality service we provide, Kleen2Pristeen have grown considerably since the early days, and we are proud to say our ethos of providing an excellent service is just as strong today as it was on day one.
The cleaning sector continues to be a growing industry, which is why Kleen2Pristeen is now offering franchise opportunities across the UK.
Why Choose the Kleen2Pristeen Franchise?
We have an excellent training program that is sure to give you a competitive advantage in your service area. You will receive help with everything from setting up your store to advertising, administration, and everything in between.
Our primary focus is helping our franchise owners to not only meet but exceed their professional and personal goals. When you start a Kleen2Pristeen business, you immediately acquire an edge - brand recognition. Add to that the established systems that we provide, and you find yourself with exactly the right tools to build the future you want.
Recognised And Respected Brand
Lead Generation Tools, Exceptional Customer Referrals And Repeat Business
A Proven Business Formula To Operate Your Business
Full Training In All Areas Of The Business. Plus, Ongoing Training, Mentoring, Coaching And Support
Complete Equipment And Stock Package
Next Steps
YOUR OPPORTUNITY FOR A BRIGHTER FUTURE - There's no limit to what we can achieve together!
If you think you would be the perfect fit for a Kleen2Pristeen Franchise, then fill in your details below, and we will send you more information.