If you have excellent language skills, but would like some support to start your own genuinely fun-to-run language lessons for adults, then you have come to the right place! You do not need to be a qualified teacher – if you have the language skills, we will provide the rest – marketing,... Read More
If you have excellent language skills, but would like some support to start your own genuinely fun-to-run language lessons for adults, then you have come to the right place! You do not need to be a qualified teacher – if you have the language skills, we will provide the rest – marketing, mentoring, method and materials! So far, we have helped more than 35 teachers, some of whom have more than 60 learners ! We are growing quickly, but we still have plenty of areas that need teachers! Read Less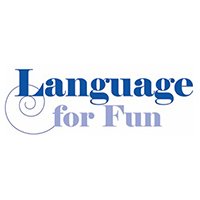 Language for Fun Franchise Testimonials
Below is a selection of testimonials from people that operate the Language for Fun Franchise or have used the Language for Fun business services in the past.
Exams, observations and paperwork have their place, but I believe passionately that one should be able to attend – and teach – a class, for the sheer joy of it! After watching so many people leaving language learning due to the utter terror that the word assessment caused (and that was just the teachers!), I decided that I would try to create a different kind of lesson. At first, I wasn't sure that I was going to be allowed to do it – surely someone would come along and tell me to stop messing around and do some proper teaching – but I've managed to get away with it so far. My materials are designed to be easy – for learners and teachers alike. So, whether you are a trained teacher, a business person who has an MFL degree gathering dust or a French or Spanish native speaker, I can help you set up your own small teaching business quickly and painlessly (except for your feet when you are distributing leaflets – sorry!). I have spent the last few years creating materials, marketing processes and teaching methods to help you get started and if you're prepared to invest in the business then it is our priviledge to invest in you and your growth.
I met Jessica at the Language Show last year, when attending a Beginners French Intensive lesson. I enjoyed it so much I just had to let her know. When I told her I was a Spanish and Portuguese teacher, she asked me whether I would be interested in teaching Spanish (and "why not Portuguese in the future?"). So, I sent her my CV and here I am!! A Licensee of Spanish for Fun… The opportunity couldn't have come at a better moment since my daughter had just started school that same term and I was starting to think about what to do with my "free" time. I needed a flexible job which would allow me to look after my children and at the same time allow me to take long holidays to go abroad in order to see my family. Language for Fun has it all: I plan my calendar so I can have a 2 months holiday every year and be free to spend time with my children during half term holidays at school. I started teaching for Language for Fun in January 2011. I am DELIGHTED with the groups of students I have. I met fantastic people through this job and I am very pleased with the results they are achieving. At the moment I have 4 groups in Bradley Stoke and Stoke Gifford and a tutor in Downend, starting a new group in November. Classes are fun, a real joy… something to look forward to. It is a pleasure to go to work. Thank you very much Jessica for introducing me to Language for Fun… I just LOVE it!!!
Having taught one-to-one private lessons in German, English and Italian to adults and children since 2006, I came across French for Fun through an advert for classes in St. Albans. Joining the Franchise has allowed me not only to get into teaching French, but also to expand my business and to move into class teaching. This means I can further develop the skills I learned in my TEFL training. Using ready prepared materials really helps, as it allows me to focus on honing my teaching skills in a group situation without worrying about planning lesson content. The training days have further increased my confidence, and create much-needed networking opportunities with other teachers, which takes the loneliness out of being self-employed. I enjoy meeting people from my local community through teaching and advertising the French for Fun classes. It feels good to be able to make a difference, both to people's language skills and by creating opportunities for community relationships. I have also enjoyed learning about marketing and how to run my own business. The training days and mentoring have been invaluable in this. Being self-employed does bring with it a lot of admin, and doing the maths can be a bit of a headache! However, the support of the franchise network and the fun you have in the classes (and during the training days!) more than makes up for this. French for Fun definitely lives up to its name and is a really worthwhile experience.
When I first met Jessica a few years ago, French For Fun was still in its infancy. I felt attracted straight away to the idea of teaching French to adults in a relaxed environment where all learners would feel safe to experiment with the language and grow their confidence in speaking. Although I did German and English up to Master's level in France, my professional experience was built around Sales and Marketing at managerial level both in France and in England. The closest I had ever been to teaching has been in delivering training sessions for my sales teams. The French For Fun's training I received as a pilot Licensee has given me the skills and confidence I needed to get started. Running French For Fun classes has allowed me to reconnect with my life-long love for languages while still making great use of my professional skills in setting up and thriving as a self employed. Although my initial launch in September 2010 did not really go as planned, the project really took off in January 2011 with my first 2 classes bringing in 16 students. I opened a third class in April. This term I am running 6 classes, all fully booked and am looking forward to extending further. French For Fun is a fantastic product! The ready-made classes are easy to deliver while still leaving scope for flexibility to adapt to the group's profile and expectations as well as to your own style. Learners love the model as it gives them a solid structure to rely on and plenty of opportunities to practise and speak in a friendly environment. Alors… French For Fun ?… Oui, j'adore!
I came across Language for Fun a couple of years ago when Jessica was looking for pilot Licensees. At the time I was teaching Spanish part time in a local FE college and getting increasingly fed up with being booked to teach courses that then didn't run due to lack of numbers. So I contacted Jessica with the idea of adapting the French course into Spanish. We worked together on the first term and a few weeks later piloted the Spanish course with a group of 6 learners. It's now 18 months on and I have 55 learners in 3 venues (including most of the original 6). It's not going to make me rich but brings in a very useful second income. I'm currently attending one of the French classes myself to get my own French up to scratch with a view to teaching French as well next year and doubling my numbers – watch this space! What do I enjoy about being a Language for Fun Licensee? Lots of things! The flexibility to decide whether or not a course runs for example. I decided to carry on with my first Spanish class at Biddulphdespite there only being 3 learners. I have just started term 2 and there are now 9 learners on that course. Getting my weekends back – previously I was spending most of them preparing lesson plans and marking work, but with Language for Fun all the hard work is done for you and assessment takes place during the class. Most of all, I look forward to my classes – they are now a pleasure instead of a chore! Is there a downside? Well, if you haven't been self employed before it might seem a bit daunting but it's really quite straightforward. So if you are thinking about becoming a Language for Fun Licensee my advice is ¡¡Vaya!!
I am a graduate of French and German, I have extensive experience of teaching in secondary schools as well as a couple of years working with the primary age group. I love teaching learners of all ages and was really keen on the idea of working with adults to extend my breadth of experience. Having run a successful Modern Languages department in the past, I felt that I had the motivation and enthusiasm to make a success of running my own business. I took out my franchise with French for Fun last November and started three classes in January. It has grown and grown; currently I have 33 learners in five classes. I am really proud with the results of all my work in starting up the business; most of my existing learners are still with me and numbers are increasing steadily through a combination of local marketing and word of mouth. Running my own business has given me exactly the flexibility I needed to combine with my part-time job and I have been able to use my experience of managing a department. What do I love about French For Fun? The materials are fantastic – the structure makes it straightforward and there is flexibility to adapt to my own teaching style. My learners enjoy the fun, purposeful environment and tell me it's the best French course they have ever been on. They like being able to learn at their own pace without the pressure of assessments and they love the group interaction and conversation practice. The social side of the classes really is fun – one learner recently told me how much he enjoyed the "dinner party atmosphere" of the lessons. What I love most is being in class with a group of people who are all chatting away in French and knowing that they are there because I've brought them together – you can't put a price on that. Eh bien.. French For Fun … Oui, merci!!
Thank you so much for all the help and support you gave me during the 10 week mentoring plan offered by Language for fun! Your guidance was super, I am truly happy about how well I planned and organised my advertisement campaign in Orrell Park (although always there are room for improvement!). There were many time when we discussed about how the advertising strategies should be adapted to the demand of my area and the results gave me a lot of confidence. I think that during these 10 weeks I learnt a lot about the community where I intend to work. The strategy that you suggested was a great way to make contact with my prospective clients, tell them directly about the classes, tell them about my motivation, hear from them their expectations about the classes, know about their own interest for learning Spanish. It was great!. I gained in confidence, I think!. Despite the effort involved, your marketing techniques also gave me the possibility to know more about the people who live around here. Overall, I enjoyed the 10 weeks advertising plan that recharged my energies to start a new phase in my professional life: Spanish tutor for adults!!! I am just starting a new adventure at Spanish for Fun!!! Thank you, Jessica for your warm welcome! Mathilde Briens The 'Full-Time Worker' «Mathilde worked full-time while teaching in the evening.» I have been teaching French with French for Fun for four years now and enjoy it immensely. I had never taught French before but I find the material fun and very easy to use. I started doing French evening classes alongside my full time job in Science and Management from which I finally resigned. I am now fully self-employed with three different activities. French for Fun has been a step in building my new life. Jessica has created a very supportive team, full of creativity. I really enjoy meeting up with the other Language for Fun teachers and share our experiences. To be a Language for Fun teacher all you really need is enthusiasm! Teaching French for Fun classes is for me a way to share my French culture and meet new people while earning a nice extra bit of income… la cerise sur le gâteau!
At the top of my list of cons when deciding if Language for Fun was for me, was a concern about how good the teaching materials would be. As an ex-teacher and adviser I think I was a bit snobby about whether they'd be up to my exacting standard ! They definitely are. I love teaching with them, find they are easily adaptable to a range of learning needs and are complimented by any of my own ideas. Classes are great fun and it is fantastic to see the learners making such tangible progress through the programme, week on week.