Our fun multi-sports sessions give children the opportunity to have fun, develop a love for a range of different sports and be active. Launched in 2014, we have gone from strength to strength and demand continues to grow for our multi-award-winning sessions. We would love to offer you the... Read More
Our fun multi-sports sessions give children the opportunity to have fun, develop a love for a range of different sports and be active. Launched in 2014, we have gone from strength to strength and demand continues to grow for our multi-award-winning sessions. We would love to offer you the opportunity to own a business and have a career that you love with all the support that you need. Read Less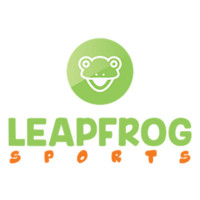 Leapfrog Sports Franchise Videos
Below are a section of videos related to the Leapfrog Sports Franchise opportunity.
Day in Life of a Leapfrog Sports business franchise owner!
Find out more about what a typical day is like for a Leapfrog Sports, children's multi-sports coaching business owner is like. What happens, what they get up to and what work they do!
Leapfrog Sports parents testimonials/reviews
Parents give their thoughts on our classes and how much their children enjoy taking part.
What happens at a Leapfrog Sports class?
Find out more about Leapfrog Sports classes
Start your own children's sports coaching business!
You could own your own Leapfrog Sports franchise where you will have everything you need to get a children's sports coaching business up and running quickly and easily. With all the support that you need to grow and make your business a success, so you can enjoy a rewarding career working with children and making a difference in their lives.