Lettingsupermarket.com™ have developed a franchising opportunity which allows franchisees to focus on the important aspects of growth for a letting agency which are client acquisition and letting properties. By offering full back end support including advertising, maintenance, rent collection and... Read More
Lettingsupermarket.com™ have developed a franchising opportunity which allows franchisees to focus on the important aspects of growth for a letting agency which are client acquisition and letting properties. By offering full back end support including advertising, maintenance, rent collection and legal it enables franchisees to efficiently focus their time on the profitable aspect of the business with fixed costs only being a professional indemnity, public liability and membership of a regulatory body. Read Less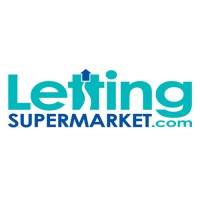 Who is Lettingsupermarket.com
Lettingsupermarket.com™ are a national hybrid letting agency developed over the last five years to provide direct competition to the high street by offering an identical service at a discounted price on average saving landlords 66%.
Whilst monitoring trends in the private rented sector and the increasing popularity and consumer confidence in proptech,lettingsupermarket.com ™ was created to maintain the human element through landlord and tenant relationships whilst providing a streamlined management, accounting, legal and documentation service to reduce costs and overheads to operate with a higher profit margin than that of a high street agency whilst offering the same service and a reduced fee, and subsequently increased profitability in fees for landlords.
Lettingsupermarket.com are now expanding and we have a variety of new franchise opportunities right now in several locations. If you want to join with us as we continue our expansion across the UK, we would like to hear from you.

"...with a higher profit margin than that of a high street
agency whilst offering the same service and a reduced fee..."
What does a Lettingsupermarket.com Franchise consist of?
What do you get as a Franchisee?
So many people think of starting their own business - not just for the financial rewards but for the opportunity to be your own boss and run your own life. But the downside is that although you get all the rewards, you also take the risks. Taking on a franchise within a proven operation reduces those risks substantially. By joining Lettingsupermarket.com, you can reduce them even more!
Established Track Record - As a franchise buyer, you become part of a proven system of operation. Your franchisor offers a concept with products and services that have sold successfully. You have history to learn from and to help you predict your own future.
Faster Start Up - You have a short learning curve as a franchise owner, because you have assistance from a franchisor with lots of experience to draw upon in starting other new operations successfully.
Name Recognition and Brand Awareness - With an established franchise, you get the benefits that occur from marketing an established brand of products or services. With a new franchise, you can grow and contribute to the creation of the brand.
A letting franchise from Lettingsupermarket.com™ is a people oriented business allowing the franchisee the freedom to grow and operate within their pre-defined territory undercutting local agencies in price, therefore making the business highly marketable, and offering an identical service backed up with our 5* all agents and trust pilot (August 2017) rating. A franchisees primary roll will be meeting and creating relationships with landlords and liaising with tenants, two core points of growing any letting business. We offer full accounting, legal and maintenance support to ensure that the service offered by your letting agency is second to none. You will receive full access to our website, rightmove, zoopla and other major property portals, full marketing support both nationally and locally. We also carry out many of the on going day to day management tasks for you a franchisee to ensure that they are not only legally compliant but have time to focus on the core growth elements of the business.
Business Support
As a franchisee, you will receive valuable, ongoing business support, including site selection, training, marketing, new technology and more. As a franchisee we will offer an initial training period prior to launch in which we can familiarise you with our systems and processes. We also offer full ongoing training to both you and your staff. We are offering a full back end support system to cover the following:
Assistance with Property Marketing
In House referencing
24 hour telephone support
Day to Day accounting services including rent collection and payment
Maintenance management and organisation through our network of contractors
We will assist you in developing a business plan, in learning the best ways to hire and manage personnel, and in how to profitably manage your facility.
Everyone working for Lettingsupermarket.com is an important player on the team. We believe in building personal professional relationships with our customers and being polite and helpful at all times. We must make it easy for people to do business with us.
As a Franchisee you buy the right to develop your business in a defined geographical area, with a guarantee from Lettingsupermarket.com of no Lettingsupermarket.com competitor in that area. Franchisees can offer their Clients the full breadth of Lettingsupermarket.com expertise, all supported by the full span of our capabilities.
Our aim is to provide a nationwide quality service to customers with an emphasis on personal service and professionalism. We aim to build up a strong two way working relationship with all our franchisees, and make the Lettingsupermarket.com name synonymous with excellence.
So if you're looking for a Franchise opportunity with some real strengths search no more.
What kind of support can I expect from Lettingsupermarket.com as a Franchisee?
We ensure that you are well equipped to start and grow your business. Training, ongoing business support and a wide range of resources are available when you become The Lettingsupermarket.com Franchisee in your area.
One of the main benefits of Franchising is that it is a business partnership between Franchisee and Franchisor. Head Office support is essential especially in the early trading days of the franchisee, and it will always be readily available. In the early days there will be a very much hands on approach, gradually stepping back and letting you, the Franchisee take complete control as you become more confident, professional and experienced.
The operations manual contains all the information and know-how to run your own business successfully. It will be your point of reference for everything you do. It is a step by step guide on how to run and operate the business. This manual alone is worth the franchise fee. It's a treasure trove of useful information and will save you time and money every step of the way. It is written in a clear way, following an easy to understand format. All the facts of the business without the fuss, and all at your finger tips from day one.
The Earnings Potential
What you can earn out of Lettingsupermarket.com Franchise is, in the final analysis, up to you: how hard you work, and how gifted you are.
It's no different to anything else.
But you'll be surprised at how the numbers can stack up...
| | Year 1 | Year 2 |
| --- | --- | --- |
| Business Set-up | £15,000 | - |
| Net Profit | £60,000 | £65,000 |
Income Stream on 100 properties per annum
Document Charge
£200 + Vat
Monthly Management Fee
Avg £45 + Vat
Check Out Fee
£65 + Vat
Document Charge
£20,000 + Vat
Monthly Management Fee
£54,000 + Vat
Check Out Feee
£6,500 + Vat
TOTAL INCOME
£90,500 + Vat
It is important to emphasise that the above figures are average projections provided for the purpose of illustration and are not intended to be a statement, representation, warranty or guarantee of individual franchisee earnings. It is essential that (prior to entering into the franchise) you satisfy yourself of the value of the investment you intend to make in terms of both time and money.
What you need
What do you need to be successful as a Lettingsupermarket.com Franchisee?
There is just no escaping the fact that running your own business can be hard work. However, you are doing it for yourself and the rewards of a Lettingsupermarket.com franchise will be there for you to see from day one. If you possess the following attributes then a Lettingsupermarket.com franchise could be just what you have been looking for:
A willingness to work hard, because there is simply no substitute for hard work.
A willingness to persevere, because there will always be times when things don't go according to plan.
The desire to work for yourself, and take proper control of your own destiny.
The desire to work with others who all share your commitment to the highest standards.
If everything you've read so far makes sense, and you think that a Lettingsupermarket.com Franchise is something you want to know more about, we should talk further.
Get in touch with us using the form below.