Lingotot makes language learning child's play with interactive, multi-sensory classes for children aged 0-12
Lingotot makes language learning child's play with interactive, multi-sensory classes for children aged 0-12 Read Less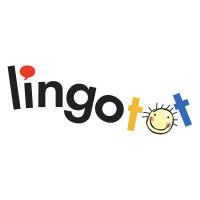 Lingotot Franchise Testimonials
Below is a selection of testimonials from people that operate the Lingotot Franchise or have used the Lingotot business services in the past.
I've been a franchisee since May 2018, and I couldn't be happier. After a long stint in the corporate world, followed by a career break to raise a family, I've finally found a fulfilling role for myself, doing something I absolutely love, and which really does work around family life - rather than just claiming to. My decision to take on the franchise was an easy one, based on Lingotot's reputation reflected in the world class and accredited lesson plans, the phenomenal support from the HQ team and the fact that since day 1 I felt part of an extended family.
I have been a franchisee of Lingotot since 2012 and love running Lingotot Teesside. I have had lots of support from HQ and Angela the M.D. is very caring and thoughtful. My business has gone from strength to strength and we now teach in lots of schools and nurseries in Teesside as well as running community classes. I have 4 tutors who work for me who also love their jobs. If you are thinking of a language teaching franchise you can't go wrong by choosing Lingotot
I love being part of the Lingotot family. I started as a tutor then I couldn't help myself but to buy not 1 but 2 territories to form Lingotot Bexley. I love my job as a Lingotot franchisee as I can make my own destiny, choose my hours, choose schools and nurseries and areas I want to target and take real ownership of my career. HQ has been hugely supportive to me since the start, and it's great to know that our lesson plans are all written by Angela, a world class teacher in her own right.
I love Lingotot because the programme is absolutely brilliant. The fact it teaches all children from birth is great!
I have been a Lingotot Franchisee for 6 years and it has been the best decision of my life! Work-life balance now restored, ultimate job satisfaction and continuing to grow! Love it!