Lingotot makes language learning child's play with interactive, multi-sensory classes for children aged 0-12
Lingotot makes language learning child's play with interactive, multi-sensory classes for children aged 0-12 Read Less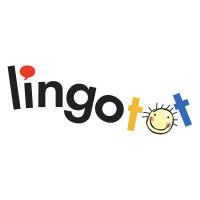 Lingotot Franchise Videos
Below are a section of videos related to the Lingotot Franchise opportunity.
The qualities of an ideal Lingotot franchisee
Lingotot Testimonial Lingotot Bexley
My Experience as a Lingotot Franchisee during Coronavirus Pandemic - Harriet from Lingotot West Hove
Lingotot Testimonial Lingotot South Staffs
Lingotot Online Learning
So many different languages to choose from...and your teacher will give you access to extra learning resources too including karaoke songs, stories, colouring sheets, online interactive games and links to videos we think you will enjoy.
Lingotot Languages for Children
Introducing Lingotot, the multi award-winning children's language franchise. Lingotot teaches children aged 0-11 French, Spanish, English, German, Chinese and Arabic.