Become a leading Mandarin Provider to the Nurseries & Schools in your Area
Become a leading Mandarin Provider to the Nurseries & Schools in your Area Read Less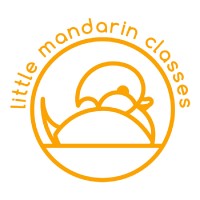 Start a Little Mandarin Classes Franchise and be the leading Mandarin Provider in your area.
We teach Mandarin Chinese to young Children through story-telling, role-play and British Sign Language.
Our business model gives franchisees the opportunity of a flexible work life balance with a number of revenue streams including: Children Centre's, Nurseries, Primary Schools, Independent Schools, Private Classes, Local Classes and Online Classes.
Your Role
Your role as a franchisee is to grow your business by selling to the above clients and then recruiting teachers to fulfil the classes, so you don't teach but manage. It's as simple as that! We provide all the training, lesson plans, resources and materials to deliver a successful class so you don't have to worry about planning.

Candidates must have a passion for working with Children and have a basic understanding of Mandarin Chinese.
Business experience is not necessary as we provide training. You will receive training in: Sales, Marketing, Human Resource, Finance, Customer Relationship Management and Teacher and Business Training.
What we offer
Large exclusive territory
Use of Trademarked Logo
Business Phone number
Email address
All stationary and marketing material
Business training
Help with business planning
Access to online franchisee management page
Personal and unlimited support
On going training
Teacher training
Access to class plans
Access to songs & lyrics
Access to online learning videos
Access to intranet
Systems & Processes to run the business
Teacher package
DBS Check
Copyright of the Brand
Credibility and use of branding material
Our Franchise is low cost with high returns, all you need to operate is a laptop, printer, phone line and a successful line of teachers.

Earning Potential
| Classes per Week | Sales |
| --- | --- |
| 15 Classes per week | £32,400 |
| 30 Classes per week | £64,800 |
| 50 Classes per week | £108,000 |
| 80 Classes per week | £172,800 |
Classes running per week for the Academic Year (roughly 9 months) Sales figures show Gross figures
Next Steps
If you think the Little Mandarin Classes franchise would be a great fit for you, fill in the form and you will be sent further information on this fantastic opportunity.