Become a leading Mandarin Provider to the Nurseries & Schools in your Area
Become a leading Mandarin Provider to the Nurseries & Schools in your Area Read Less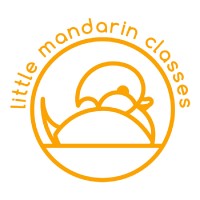 Little Mandarin Classes Franchise Testimonials
Below is a selection of testimonials from people that operate the Little Mandarin Classes Franchise or have used the Little Mandarin Classes business services in the past.
Ni Hao! My name is Hoey and I live in Harpenden with my partner and two young girls. I used to work in marketing but decided to join the Little Mandarin Classes franchise for a better work life balance. Hertfordshire and Buckinghamshire are the territories I look after.

I love the variety of work involved; teaching, marketing, business development, finance, research. That's pretty much an average day for me. I also like the idea that my teaching will have played a small part to inspire the next generation of little Mandarin speakers. Plus I get the flexibility of working around my children's school timetable, an added bonus much appreciated by my kids. Now it's a case of enjoying being part of this extended Little Mandarin Classes family!
Being a mom of two boys, juggling family and work has always been a challenge. I came across Little Mandarin Classes one day and it is just a perfect match to a busy mom. Little Mandarin Classes provides an extensive platform where you could run your business according to your own need. My jobs are mainly business administration and teaching where I found them both the best combination because it suits my previous working experience and education background. It gives you the flexibility where you could work according to your allocated time and energy. It also simply fits in my family plan and therefore, I have now no excuse to miss my children's school events.

Head Office supports me throughout the journey from start-up to everyday dealings with potential schools/nurseries. You could just ask him for help, anytime! The programme itself is comprehensive from regular classes to theme-based workshops that cover from babies to 11 years old. I love the lesson plans that are well planned in details and supplied with resources such as songs, lyrics and flashcards. Children love Little Mandarin Classes! It is fun and easy for them to pick up a foreign language through kinaesthetic methods such as British sign language, stories and songs. It is always so rewarding to see children laugh and learn so much at the end the day!
I joined Little Mandarin Classes Franchise in Milton Keynes in 2019. You get what you've signed up for! The business support and training are highly informative and has given me the confidence to start my journey. As a busy Mum, I have three young children and this franchise has really given me the flexibility and a balanced work lifestyle. All the teaching materials, legal documents and learning resources are all provided, I was ready to contact local nurseries and schools to sell Mandarin Classes - I already have a sales manager in place to help manage the business. The best thing is I can recruit my own teachers and expand my business further. Head Office is always there to answer any questions, provide marketing material and ongoing support - I truly found the job that I love.