Be your own boss with a LockSwift locksmith and security services business.
Be your own boss with a LockSwift locksmith and security services business. Read Less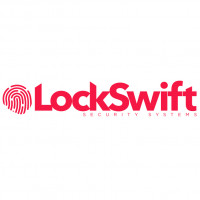 LockSwift Franchise Testimonials
Below is a selection of testimonials from people that operate the LockSwift Franchise or have used the LockSwift business services in the past.
With help and support from other franchisees and office staff I have seen my work load grow week on week over the past 4 months and I'm happy to say I'm reaching my financial goals each week. As big a decision as it was committing to the franchise im glad I did, I now fit work around my own life, and enjoy hitting the road each day. The franchisees up and down the country have been fantastic, offering help and advice when needed and the great banter between us doesn't hurt!
I have now owned my LockSwift Franchise for 2 Months and the experience has been amazing. From the initial help setting up to the training, uniform and branding it has meant that I have been able to confidently tackle any locksmith job that has come in. The ongoing support gives me peace of mind that if ever need it, someone is available to help. Best decision I ever made and I would recommend Lockswift as a Franchise to anyone.
After 10 years out of the industry and running my own business for that time, I decided I wanted to get back into the locksmith industry but this time for myself. I found Lockswift and after speaking with the team, knowing how difficult it is to get a new business off the ground, it made sense to go with a franchise and have that help and support right there as and when you need it. Since I began my franchise I haven't looked back, I'm enjoying every minute of every day, wish I had done this years ago.
I am so pleased I chose LockSwift as a business franchise, not only is it very affordable but the support you receive is second to none! I have been guided every step of the way by my Account Manager Clare and I am absolutely certain that with the ongoing support offered I have every opportunity to make this a success. Thank you LockSwift and thank you Clare!