Since 2018 we have built a portfolio of over £30m and 300 properties. Now it's your turn to be part of the journey and repeat the same. Luke Stays Franchise has been designed and developed to help you every step of the way with your investment journey. We provide you with all the support you... Read More
Since 2018 we have built a portfolio of over £30m and 300 properties. Now it's your turn to be part of the journey and repeat the same. Luke Stays Franchise has been designed and developed to help you every step of the way with your investment journey. We provide you with all the support you need to build your business from anywhere in the world. Read Less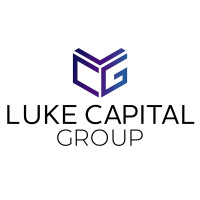 We are building the next generation hospitality company
The hard work has been done
The systems have been ironed out
The model has been proven
The industry is booming and it's time to capitalise on it
Trusted partners can now invest in a "Done For You" short term rental property business.
Get off to a fast start today by taking advantage of this incredible opportunity in a buoyant market.
Ryan Luke, Founder and CEO, Since 2018, has built an impressive property portfolio worth in the region of £30 million pounds. We manage more than 300 properties, and our team of property specialists operate in the UK, Ireland, Portugal and Dubai with plans underway to expand to Australia, Asia and the US in 2022.
Following the initial training, Luke Stays Franchise has put together a step by step plug and play setup. The system will ensure that you know how to communicate with estate agents, find deals, and analyse all the relevant details to evaluate profit. Additionally, you will learn how to plug in all the different systems to ensure a smooth running and operation along with knowledge of the technology that runs our business and keeps us ahead of our competition.
You can be part of this experience within minutes of investing with Luke Stays Franchise.
Luke Capital Group is proud to be an approved member of I-PRAC.
The industry recognised gold standard certification for professional short term rental operators.
Proving legitimacy, trustworthiness and professional standards across 28 countries.
I-PRAC only approves the best and the Luke Capital Group sailed through with flying colours due to our efficient operating ecosystems and brand ethics.
With extensive experience in the short term industry, we know what works and what doesn't and you can rely on us to make the right decisions for your business.
From day 1 we open up all the support channels you will ever need to be successful.
We understand what it takes to build a business in this industry.
All you need to do is show up and take the action, utilise the support and feedback and you will succeed.
Franchise territory licence
Ltd company setup
Accounts setup
Professional website
I-PRAC certification
Partners host insurance
Phone lines installed
Plugin & go systems & Processes
Exclusive property management
software
Initial & ongoing training (100+ hours content)
Marketing & sales launch budget
Marketing & sales support
Operational support
Quarterly live events
Live chat
24/7 knowledge base
We have all the tools you need to build a successful short term rental business and now they are yours to do the same.