We are an International Property brokerage based in Spain offering investment and lifestyle properties around the world and a full estate agency package in Spain with over 9,000 resale and new build properties on our website. We have several packages, including selling International investment... Read More
We are an International Property brokerage based in Spain offering investment and lifestyle properties around the world and a full estate agency package in Spain with over 9,000 resale and new build properties on our website. We have several packages, including selling International investment property to bought in leads over the telephone from your home or office to Spanish estate agency franchises (which can be operated from anywhere in the world), R2SA deals in the UK, rent to buy deals in the UK, Spain and USA and almost every conceivable way of purchasing property anywhere in the world. Read Less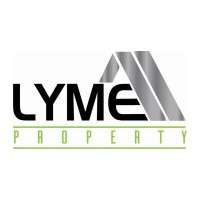 Do you want to earn a six figure income in your first year and possibly even double that in your second, working from the comfort of your own home or office? Are you not afraid to pick up the phone and speak to leads that have enquired about the specific property that you're selling? If so then read on
Who are we?
Lyme Property is an estate agency/property broker selling a range of investment and lifestyle properties from around the world. We are based in Spain but you can work from anywhere in the world from your home or office, anywhere with a phone and the internet.
What do we do?
We have two websites, our primary website with over 9,000 Spanish properties, both new build and resale around Spain. It also offers a range of investment and lifestyle properties around the world but primarily in the UK, USA, Australia and to lesser extent other parts of Europe along with very selective alternative property investments.
We now also offer a range of R2R, R2SA, HMO and similar deals for UK property. Our other website is which concentrates on rent to buy /owner finance deals which allows buyers to purchase properties without needing a bank, as the owner offers finance over a set period. This also allows those with negative mortgages to get out of their position without getting in trouble with the bank, or for those with multiple properties to sell over a period which may suit their tax position or to generate a regular income.
What will I do?
We train you in all aspects of property sales, teach you about the rules and processes of property purchasing and about the developments themselves. Training is on a one to one basis, with the owner of the business over Skype/Zoom/WhatsApp on both an initial and ongoing basis. You then select a development you want to focus on and we pay for leads or you buy in leads, depending in the package you choose, from the best lead generation companies in the business, meaning that the leads you get have just made an enquiry specifically for that development. You then talk to the client over the phone about the property and get them to purchase. Sometimes it will be one property sometimes several. When we get paid you get a very high percentage of the commission, with each deal generating thousands and even tens of thousands of pounds/euros/dollars. Then we do the same again for the same development, a similar development or something completely different, although we suggest you keep to the same country so that your database fills with people want the same sort of thing, and your knowledge is the best it can be.
Whilst your leads will be for a specific development, you are free to sell anything from our Global range and also we can source specific deals for you.
There are also other packages available for owner finance and Spanish estate agency franchises. We also offer a package that allows you to be trained and to own your own business and take 100% of the commission income whilst be guided by us for a set period of time. Enquire for details.
When can I start?
As soon as the contract and payment has been made, we can usually start within a week for the one to one training, although the research can start immediately, with access to our projects. We can train early evening and weekends for those that want to initially run this alongside other business commitments as their client databases builds up.
The future
There will be management opportunities and the chance run your own team. You are also free to set up completely on your own each year with our assistance.
Finance
In some circumstances, we can offer financial assistance.